specials
✨ seasonal proteins with limited stock
Perfect for Kittens
Kickstart your kitten's best health for years to come with our special blend nutritionally optimized for growth.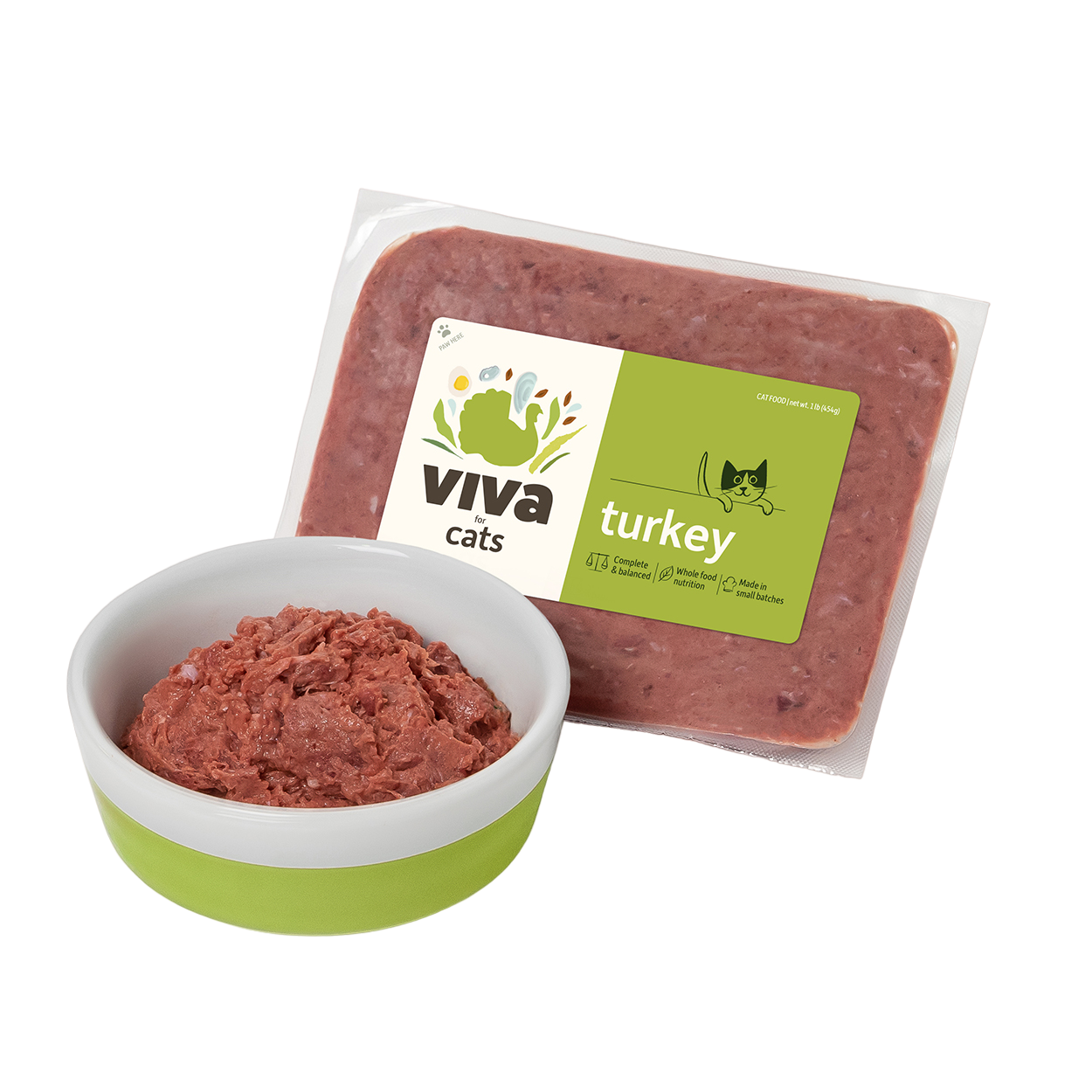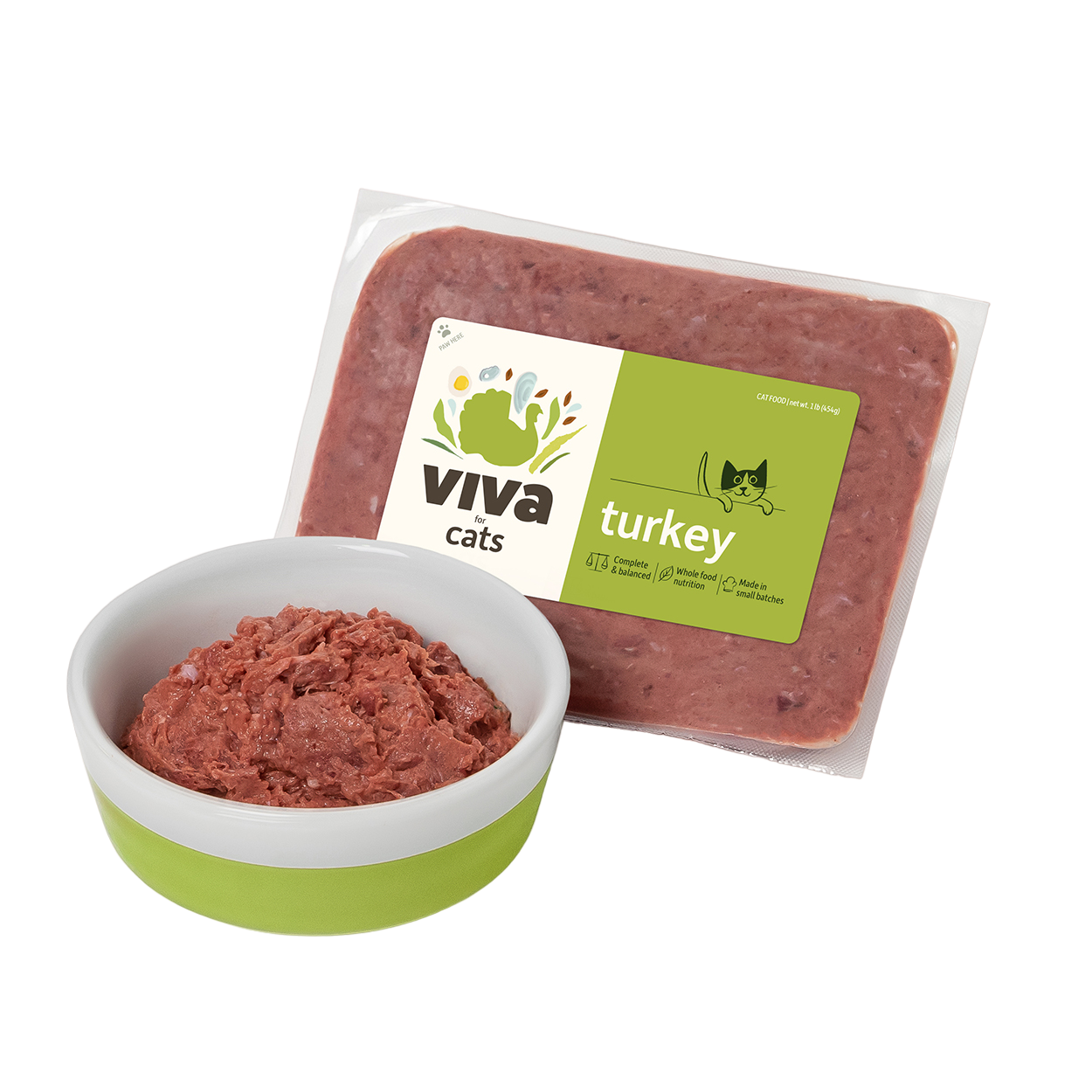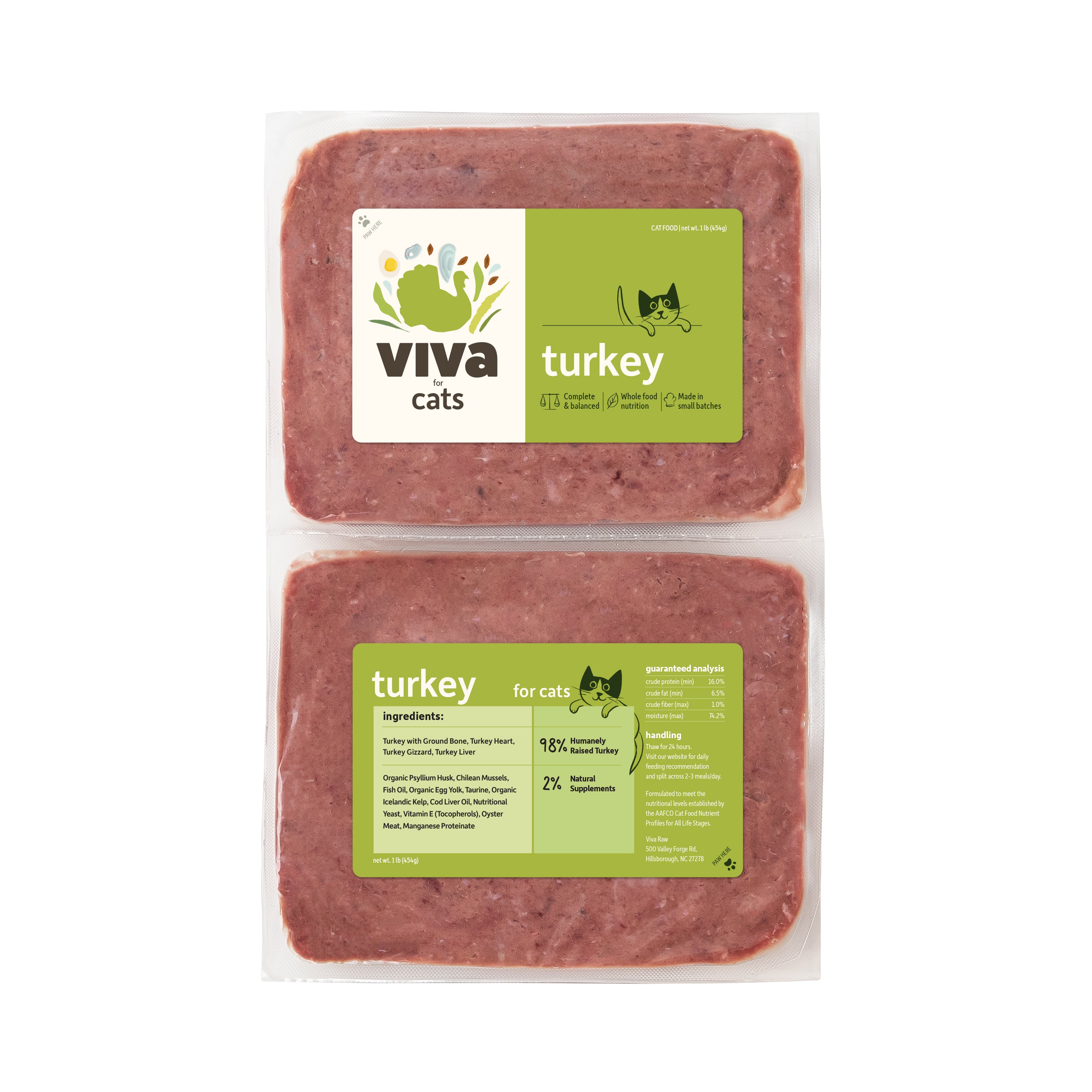 Turkey & Beef
for Kittens ($7.50 / lb)
View Details
Perfect for Puppies
Kickstart your puppy's best health with our special blend optimized for growth.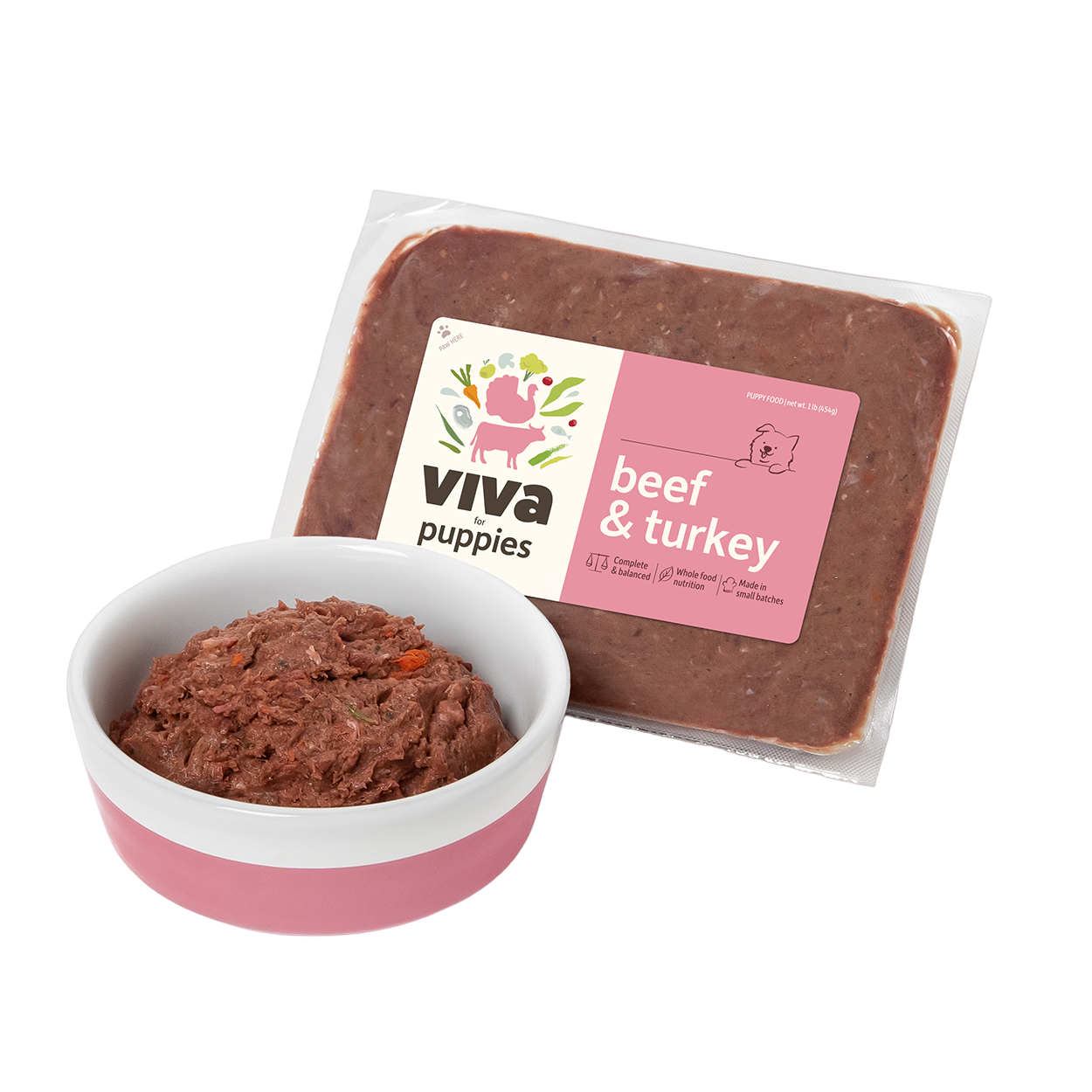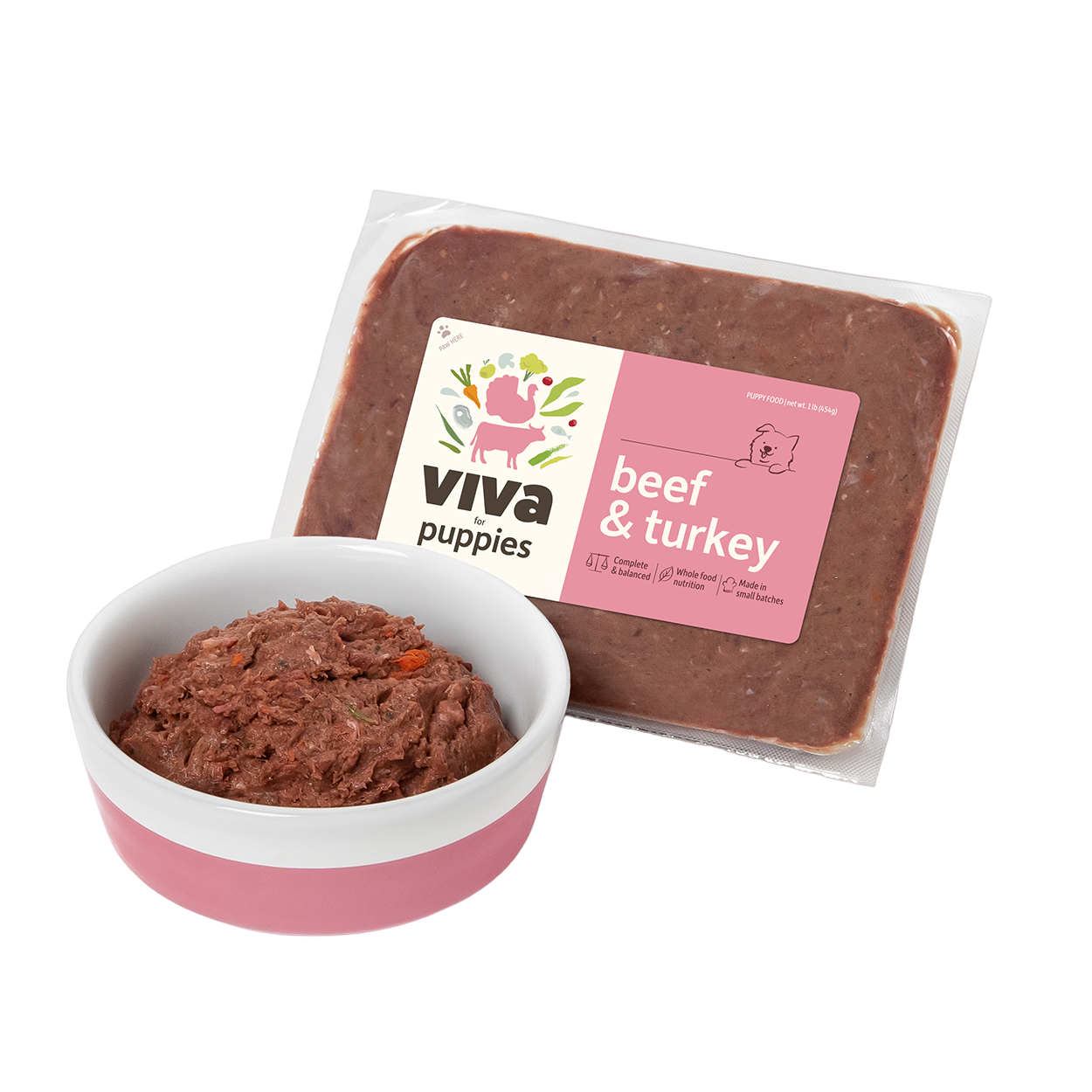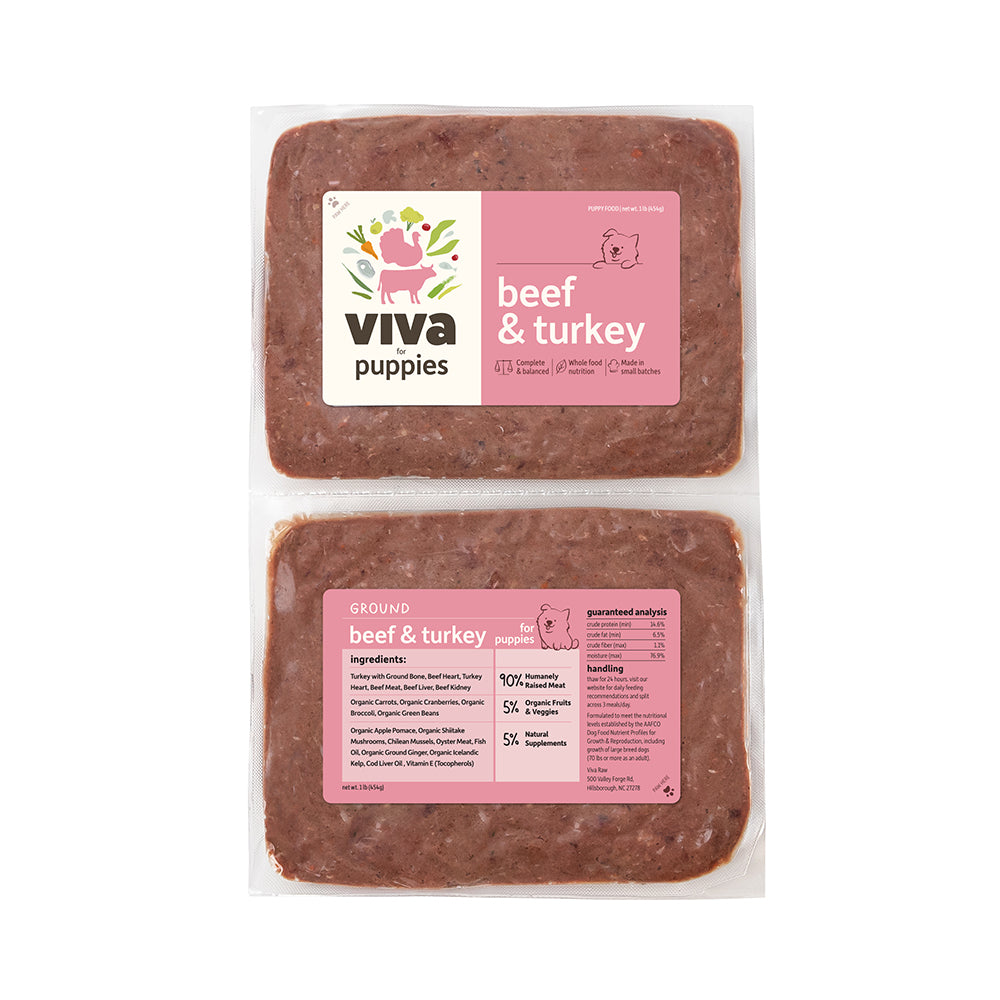 Turkey & Beef
for Puppies ($7.50 / lb)
View Details
looking for our pure recipes?
meals that vets choose for their own cats 💜
meals that vets choose
for their own pups 💜
Our cats love Viva! The quality of the food is amazing, from research to sourcing to production to shipping. We are so happy this food is available nationwide; as our clients span the country, we are happy to have high-quality food we can recommend.
Viva has been a welcome addition to the pet food market. Zach and Jenn have a tenacious and refreshing enthusiasm about the benefits and integrity of their dog and cat foods, and it shows in what they've created. I really appreciate being able to add their products to our list pet foods that I recommend to my clients.
I like Viva because they not only care about the pets who eat the food, but also how the "ingredients" were raised. They make an effort to be as green and earth friendly as possible. The product itself looks really fresh and I'm happy that my local pet store is carrying their food so I can recommend it to my clients.
One of the best foods you can give your cat! I am very impressed by Viva's commitment to quality ingredients. I love the availability of both complete and prey model formulations. Best of all is their chunked option. This offering is unique to Viva, and one of the reasons I choose it for my own cats.
90% humanely-raised meat
lean quality cuts are our first ingredient &
we make chunky recipes to prove it
lean quality cuts are our first ingredient & we make chunky recipes to prove it
8% organic fruits & veggies
antioxidant-rich ingredients with
no peas, potatoes, or starchy fillers
2% whole food supplements
we use natural foods—not synthetic vitamins, to balance recipes for the best health
meet our satisfied paw-rents
Cat loves it!
My 6 months old ragdoll absolutely loves his raw diet so much! I bought beef, duck and rabbit for him, he can always finish his meal in two minutes!!! Delivery is super fast too! I live in the bay area, I submit an order on Monday and get the food on Wednesday!
Kitten loves Viva!
He absolutely loves Viva Raw! Even the beef, which I thought maybe he wouldn't like. He's a great eater! Now at almost 6 months, his fur is so soft and shiny because of being on a raw diet. The meat is very fresh, well packaged, and came completely frozen.
Raw Rabbit and Duck for the win!
I was so happy to find Viva! Our cats LOVE the rabbit—it disappears in two seconds flat they love it so much. I will continue to feed Viva and am so happy they now offer complete meals for cats!
frequently asked questions
FAQ
" I can't wait to order more! This was seriously the best raw-grind I've gotten my hands on. "
Izzy R
"Kayla absolutely loves her whole rabbit grind. I add it to Dr. Harvey's Paradigm base mix to ensure she gets a nutritionally complete diet. When she had bloodwork drawn before her eye surgery, the results were the best they'd ever been."
Leigh W
"Viva Raw has been a pleasure to work with. Their communication is amazing and my cats go nuts for their product."
Meghan W, Elysian Bengals