made with 💜 in USDA kitchens
100% Rabbit
humanely raised & harvested
no antibiotics or hormones, ever
100% vegetarian diet
Only Lean, Whole Cuts
no mechanically-separated meat
try our chunked texture to see the quality
Single Protein, No Additives
perfect for sensitive pets or picky eaters
use as a base mix & optimize for their needs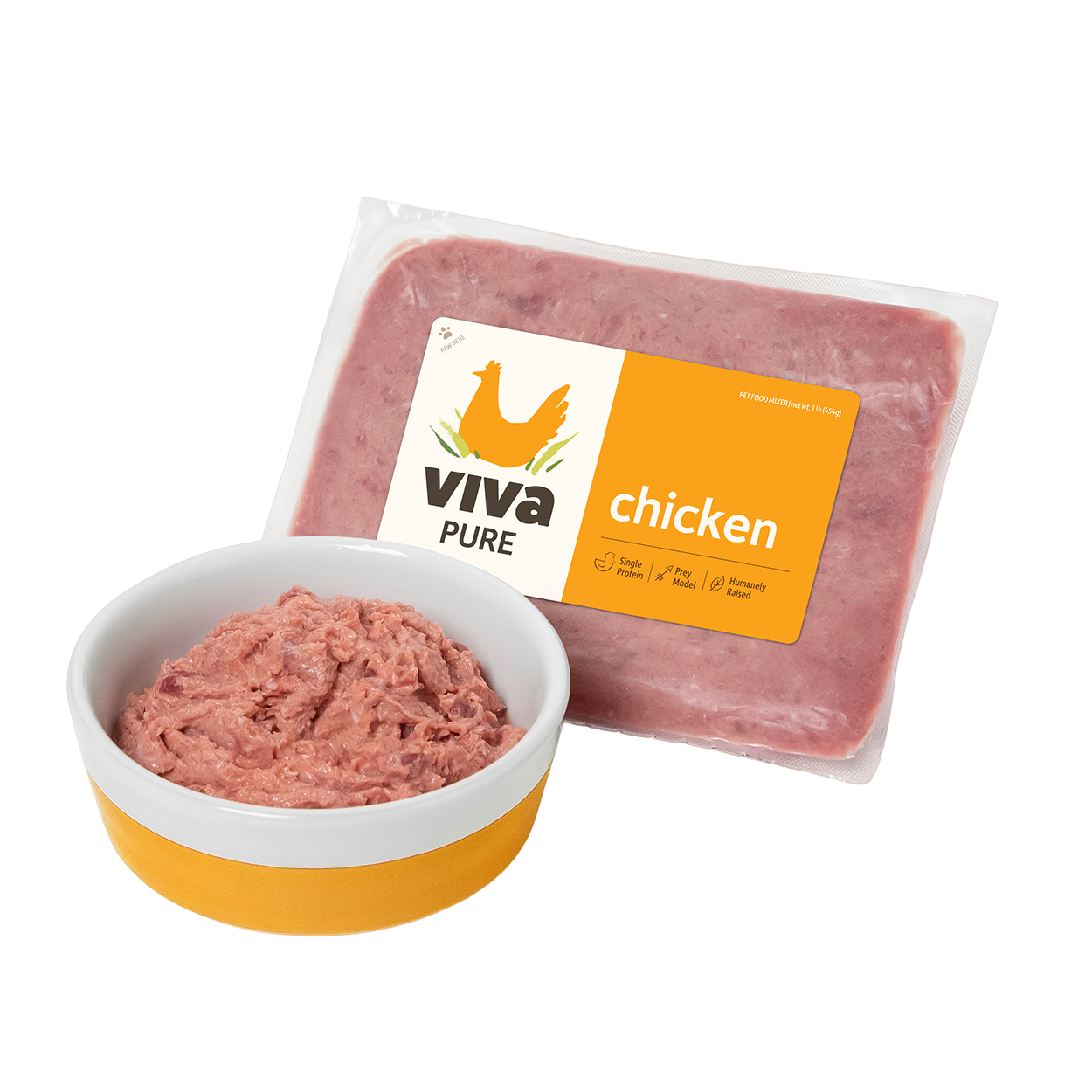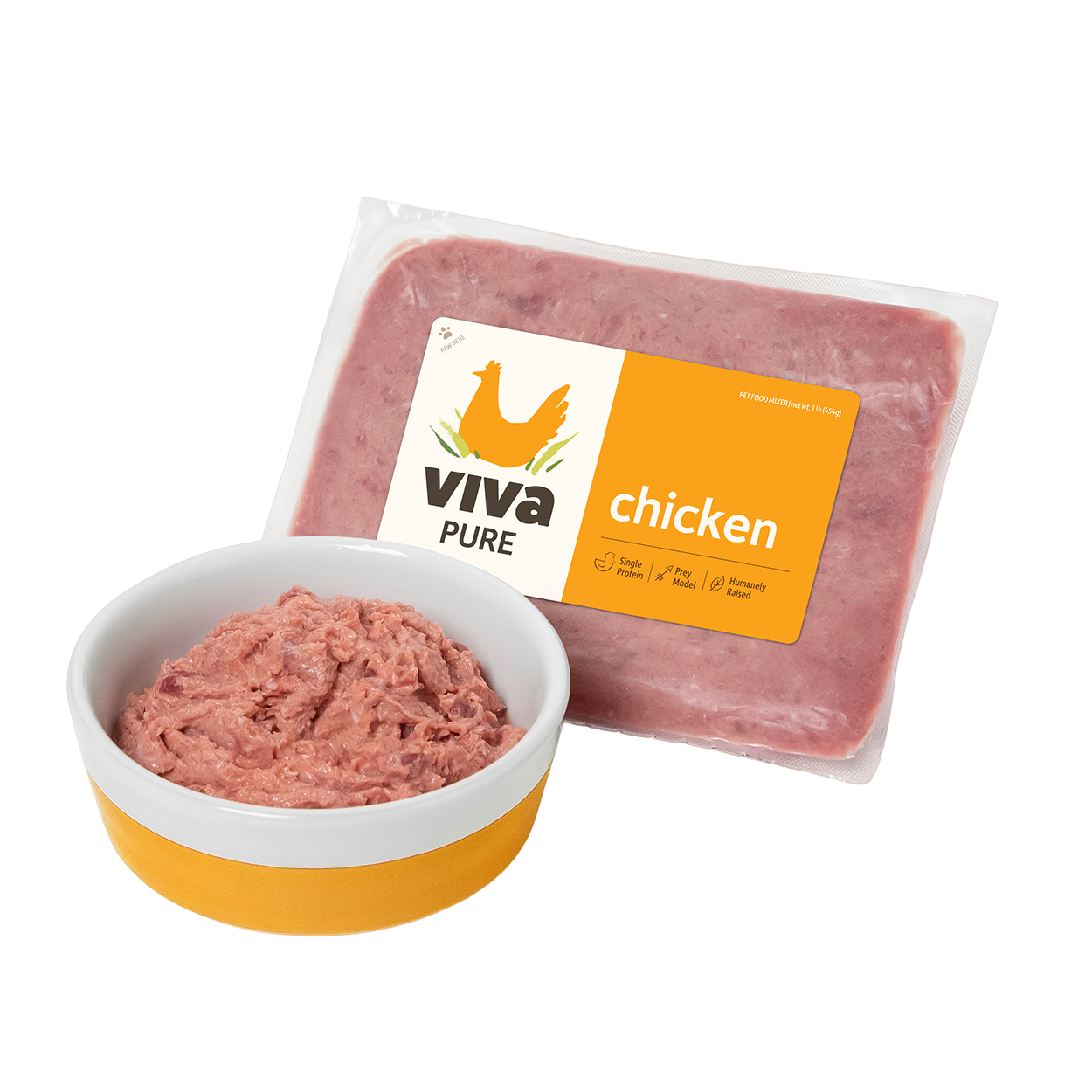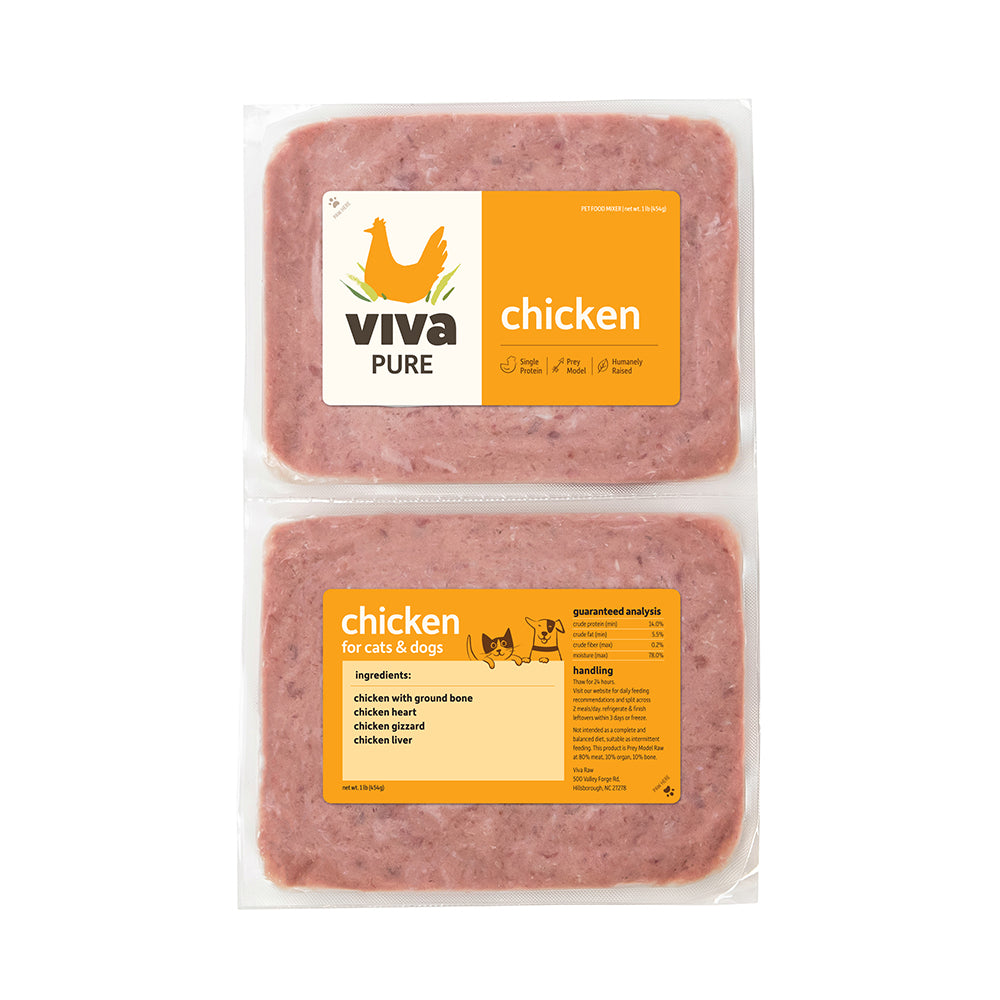 Pure Chicken
$5.75 / lb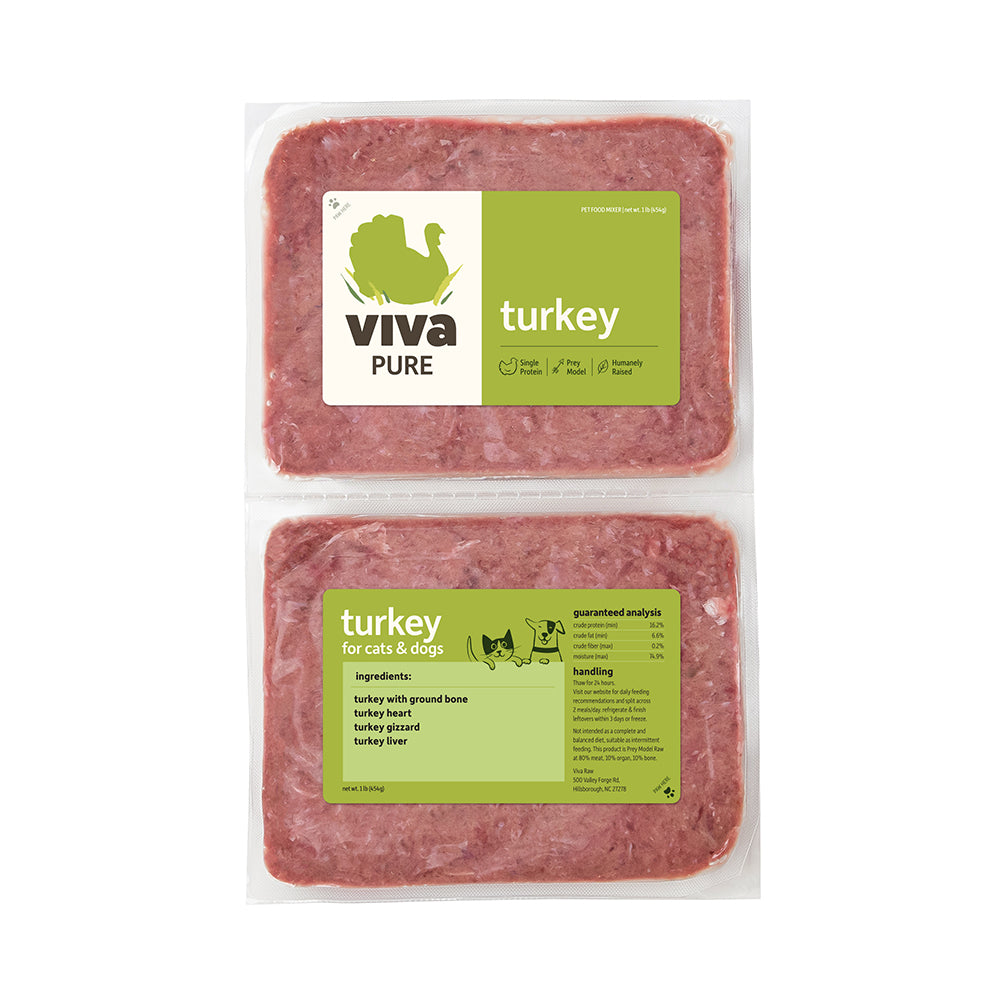 Pure Turkey
$6.25 / lb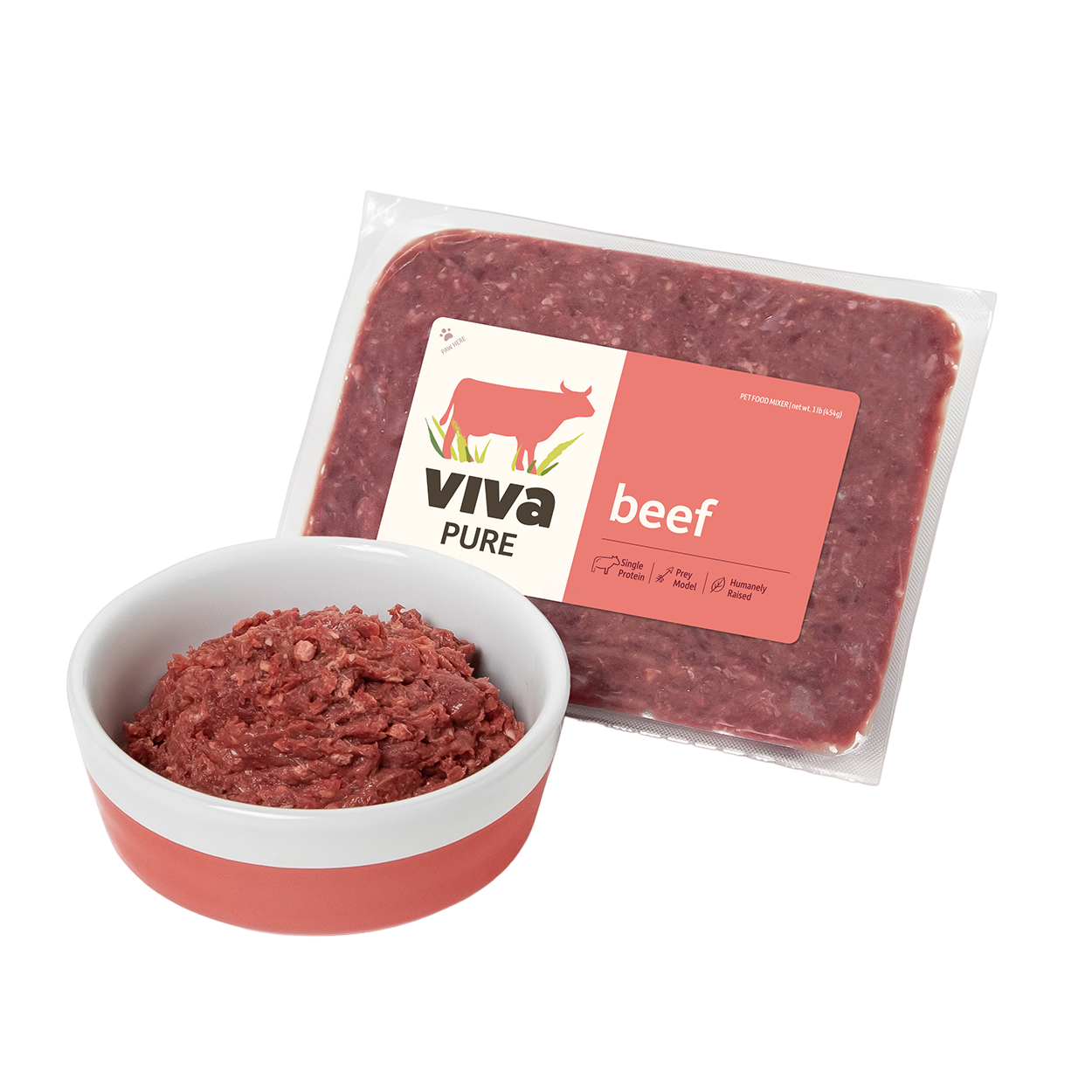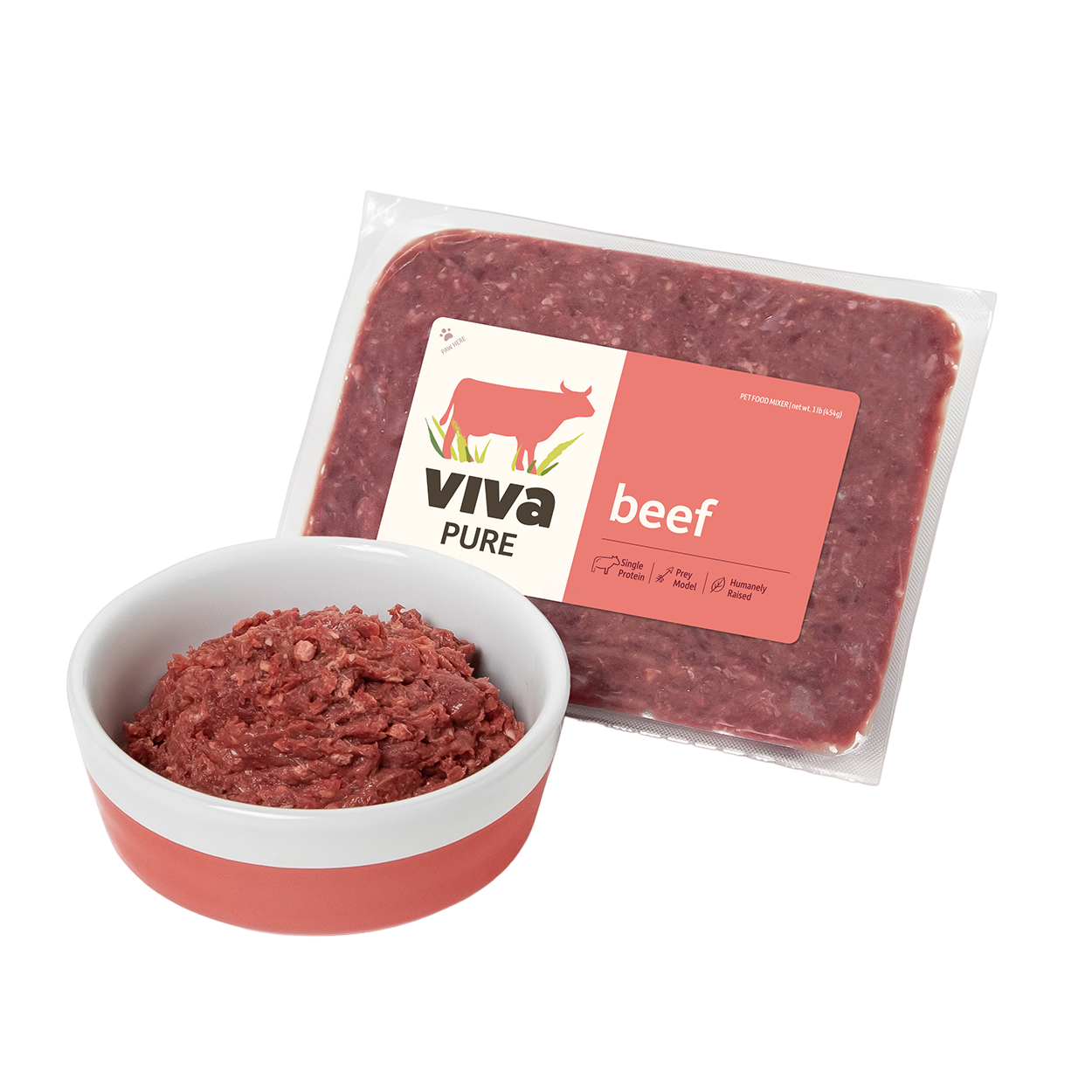 Pure Beef
$7.00 / lb
Pure Duck
$8.00 / lb
meet our satisfied paw-rents
Pure Rabbit is a big hit!

I started him on another raw rabbit diet, but we've had trouble with constipation due to the high bone content. I was intrigued when my local Phydeaux store mentioned Viva Raw. I mixed the Pure Rabbit with Alnutrin, and he loves it! It looks way more appetizing than the grey lumps of the other brand. Even my picky girl kitty loves it!
The kitties love Viva Raw!

My kitties love the turkey and, especially, the rabbit. It arrives perfectly frozen and nicely packaged. We've all been very happy with Viva Raw! Here they are waiting for their breakfast of Viva Raw rabbit.
Raw Rabbit and Duck for the win!
I was so happy to find Viva! Our cats LOVE the rabbit—it disappears in two seconds flat they love it so much. I will continue to feed Viva and am looking forward to the day when they offer complete meals for cats!
frequently asked questions
FAQ