made with 💜 in USDA kitchens
90% Chicken
humanely raised & harvested
no antibiotics or hormones, ever
100% vegetarian diet
8% Organic Fruits & Veggies
100% non-GMO
free of synthetic pesticides & fertilizers
no peas, potatoes, or starchy fillers
2% Natural Supplements
100% whole foods for maximum bioavailability
90% Chicken
humanely raised & harvested
no antibiotics or hormones, ever
100% vegetarian diet
8% Organic Fruits & Veggies
100% non-GMO
free of synthetic pesticides & fertilizers
no peas, potatoes, or starchy fillers
2% Natural Supplements
100% whole foods for maximum bioavailability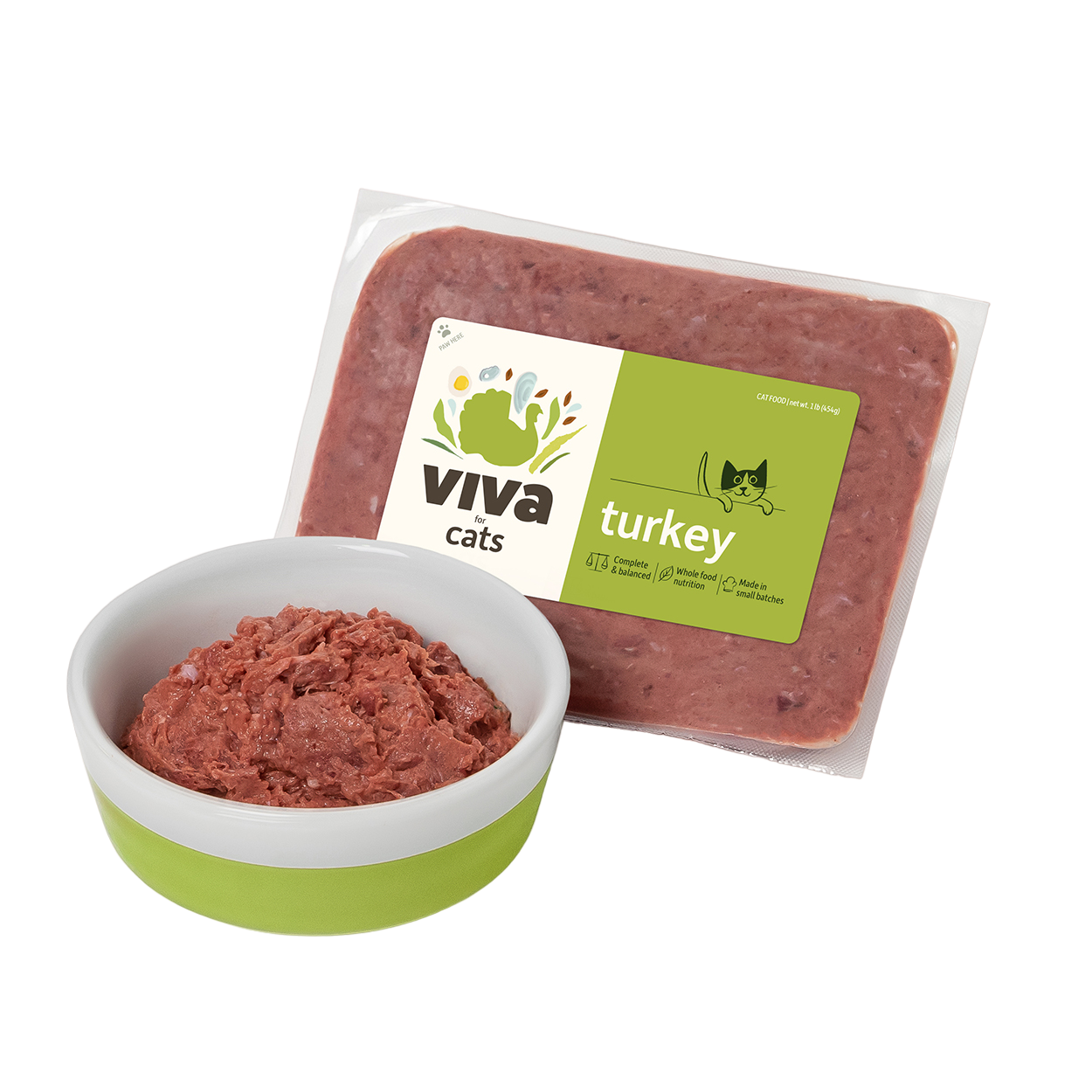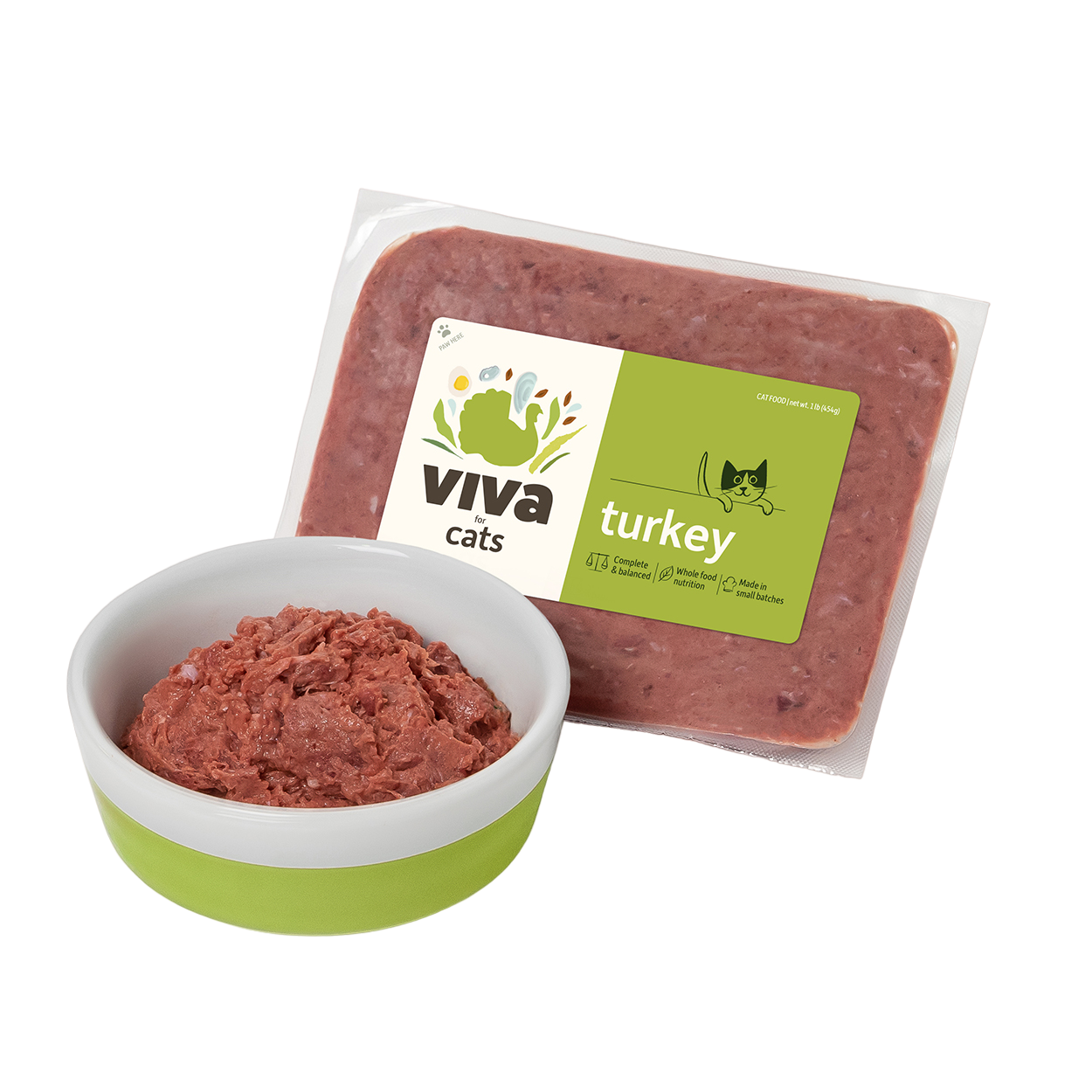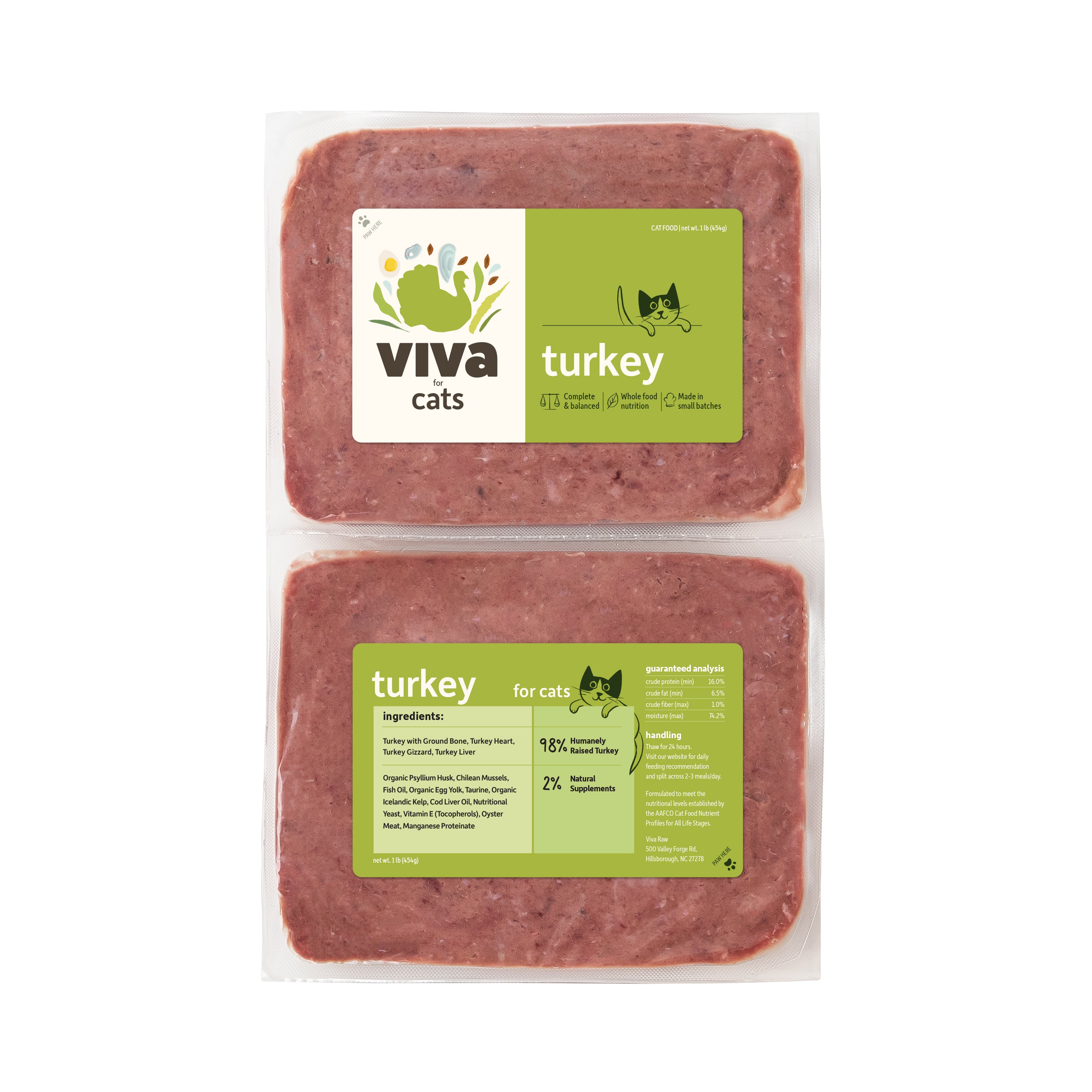 Turkey for Cats
$7.25 / lb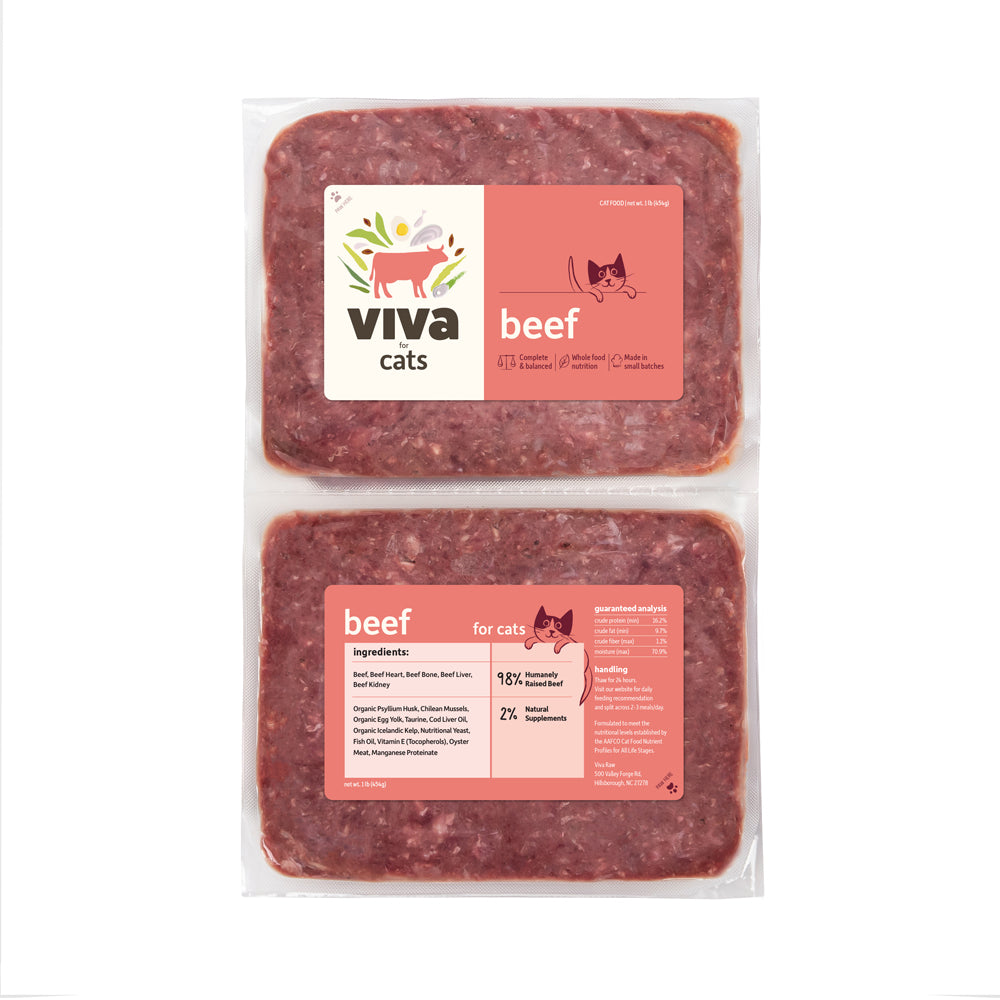 Beef for Cats
$8.00 / lb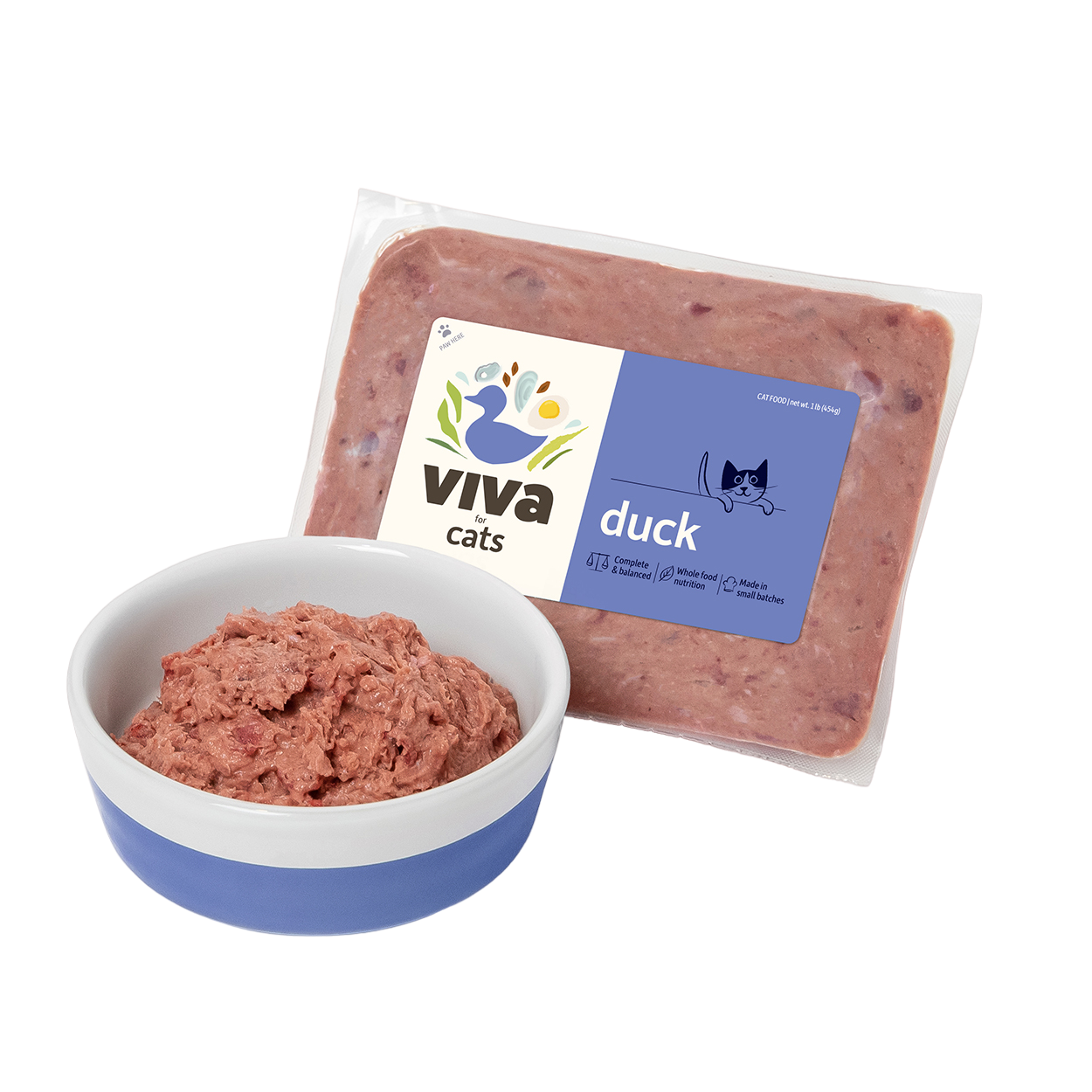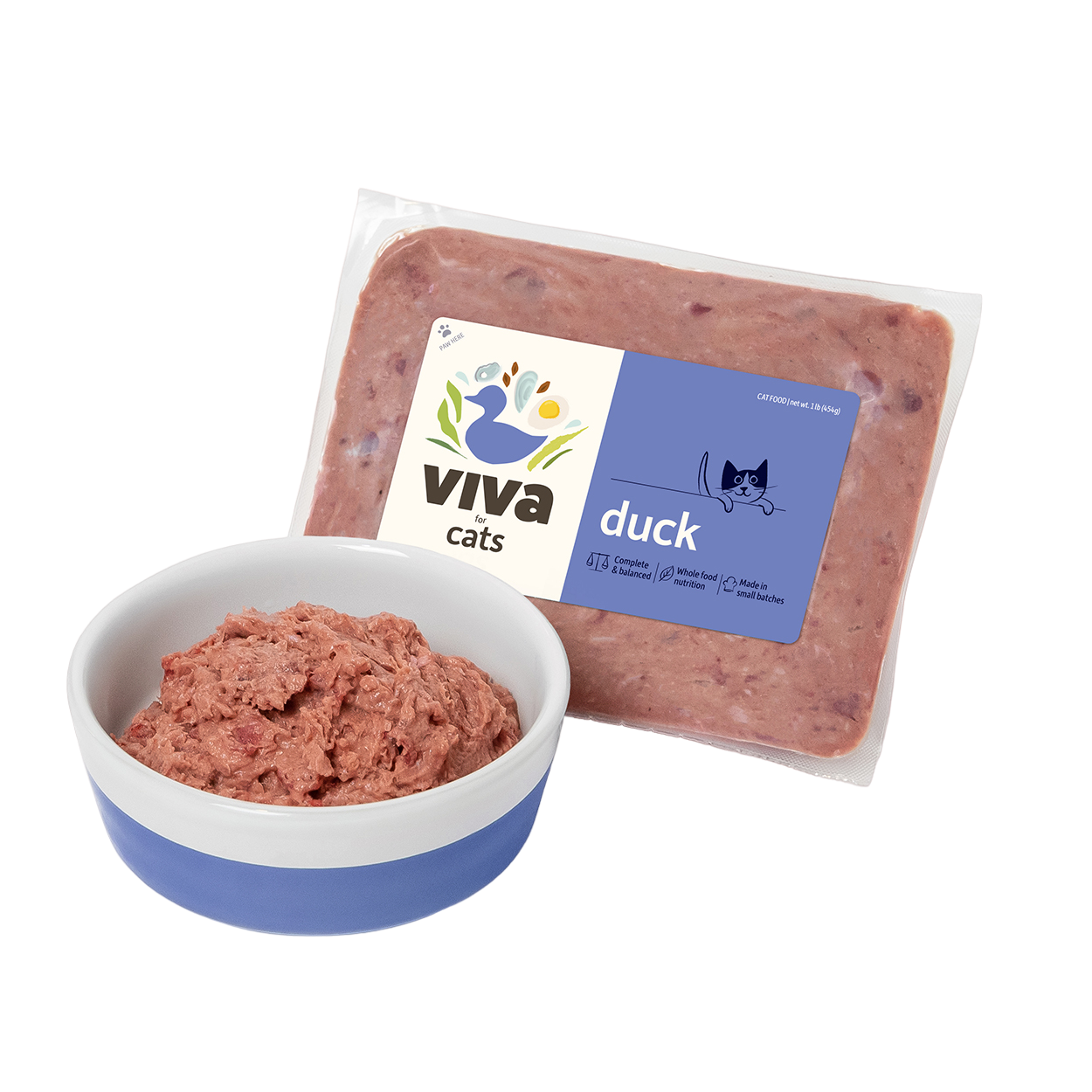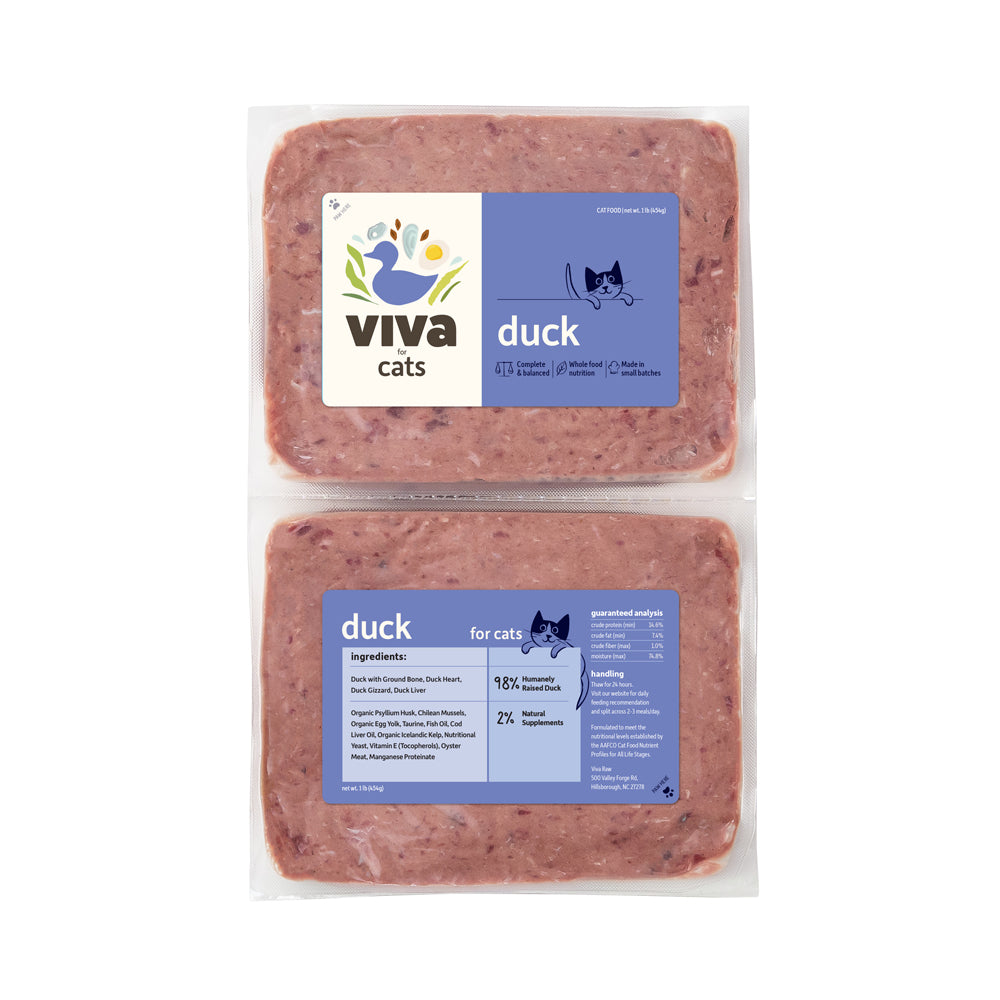 Duck for Cats
$9.00 / lb
Rabbit for Cats
$10.50 / lb
meet our satisfied paw-rents
Excellent product
My Bengal cats insists of monthly orders. The only raw they like. Definitely impressed with quality of food. Feels good to know they are getting the best raw.
Love this food!
I used Darwin's for years, but I decided to try Viva Raw for my three cats. I LOVE the packaging, I love that it's two pounds per pack, and all my cats love the food. Ordering and shipping was seamless from Viva! I'll keep ordering for sure!
My cats LOVE Viva Raw!!!

My cats and I love, love, LOVE this product! I had been buying a different commercial brand at my local pet store and it just looks... well blah. Viva Raw looks fresh and like something I am proud and happy to serve my pets. I love that they have single proteins in varieties my cats can eat.
frequently asked questions
FAQ