made with 💜 in USDA kitchens
98% Turkey
humanely raised & harvested
no antibiotics or hormones, ever
100% vegetarian diet
2% Natural Supplements
whole-food based for maximum bioavailability
always sustainably sourced wild-caught fish
Only Lean, Whole Cuts
no mechanically separated meat
no peas, potatoes, veggies or other fillers
98% Turkey
humanely raised & harvested
no antibiotics or hormones, ever
100% vegetarian diet
2% Natural Supplements
whole foods for max bioavailability
sustainably sourced wild-caught fish
Only Lean, Whole Cuts
no mechanically separated meat
no veggies or starchy fillers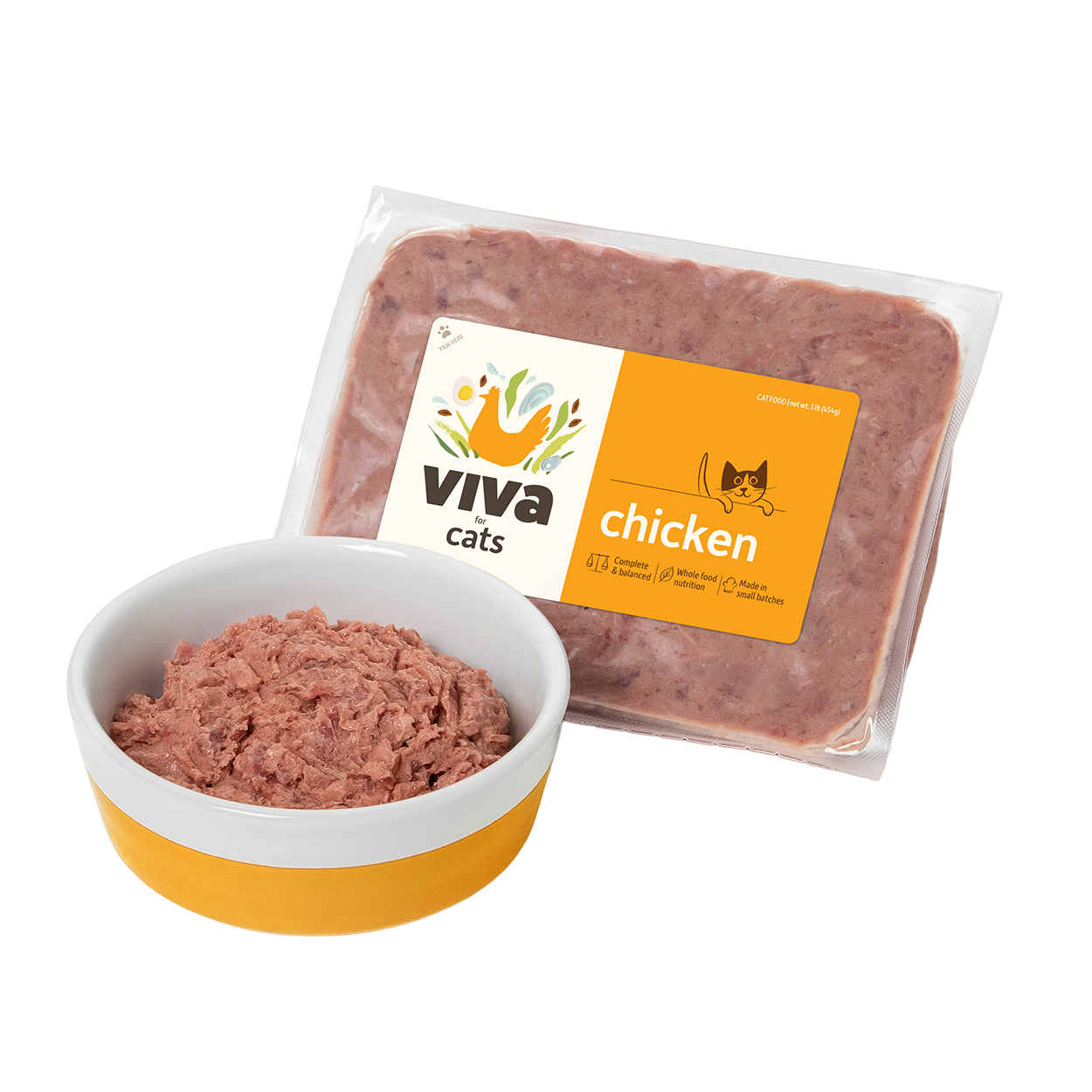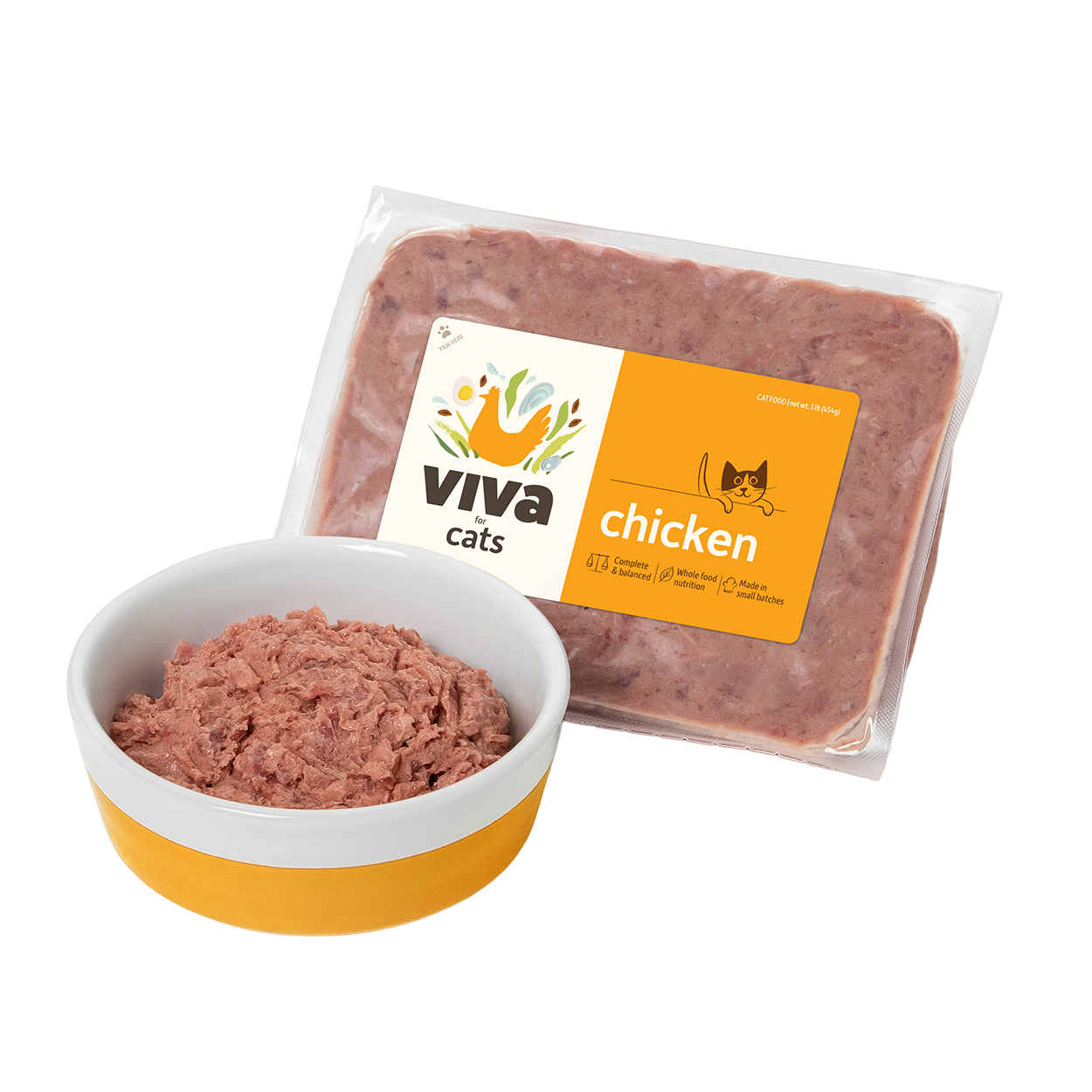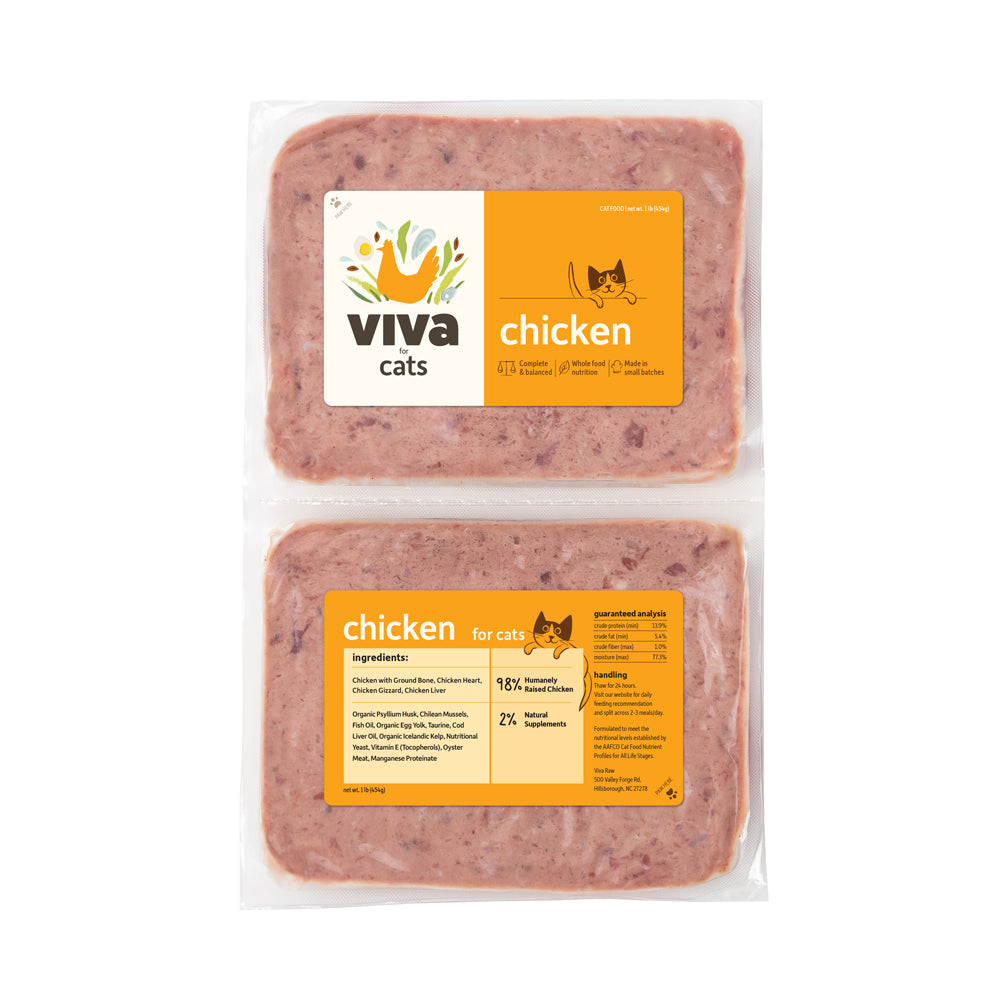 Chicken for Cats
$6.75 / lb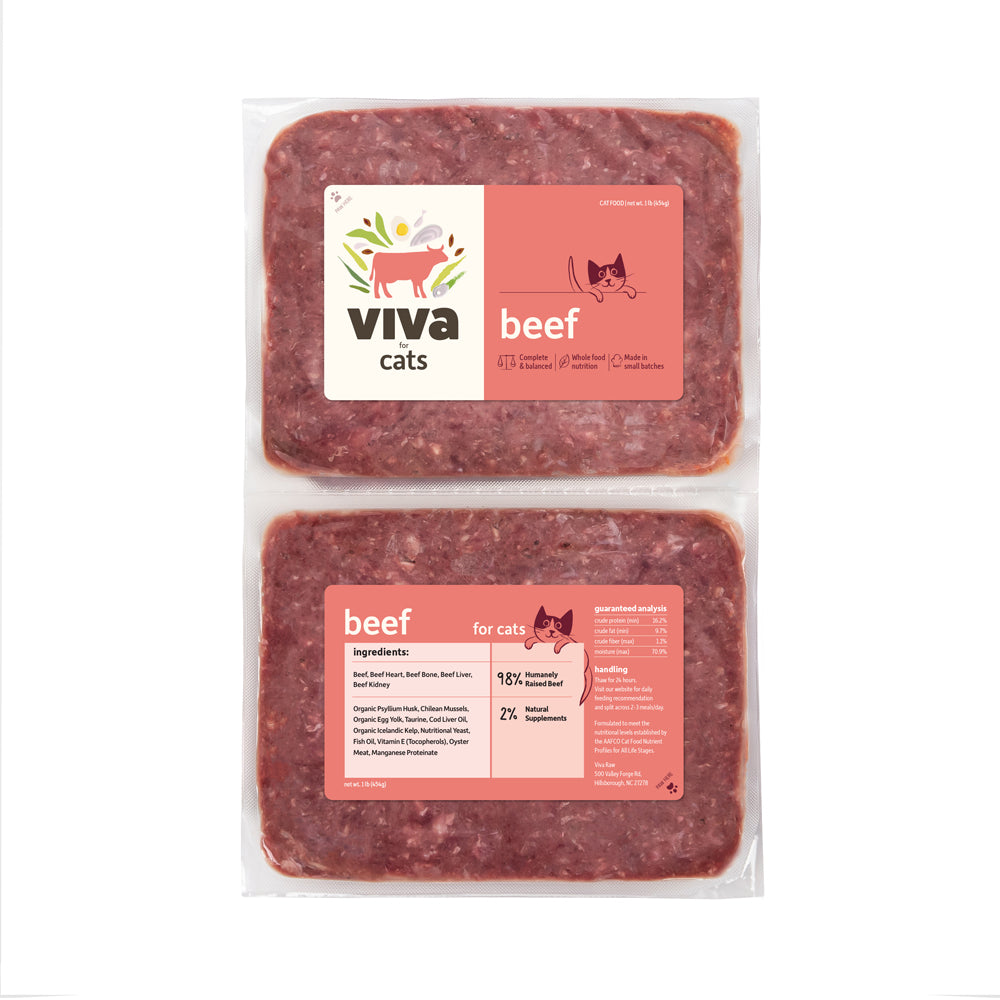 Beef for Cats
$8.00 / lb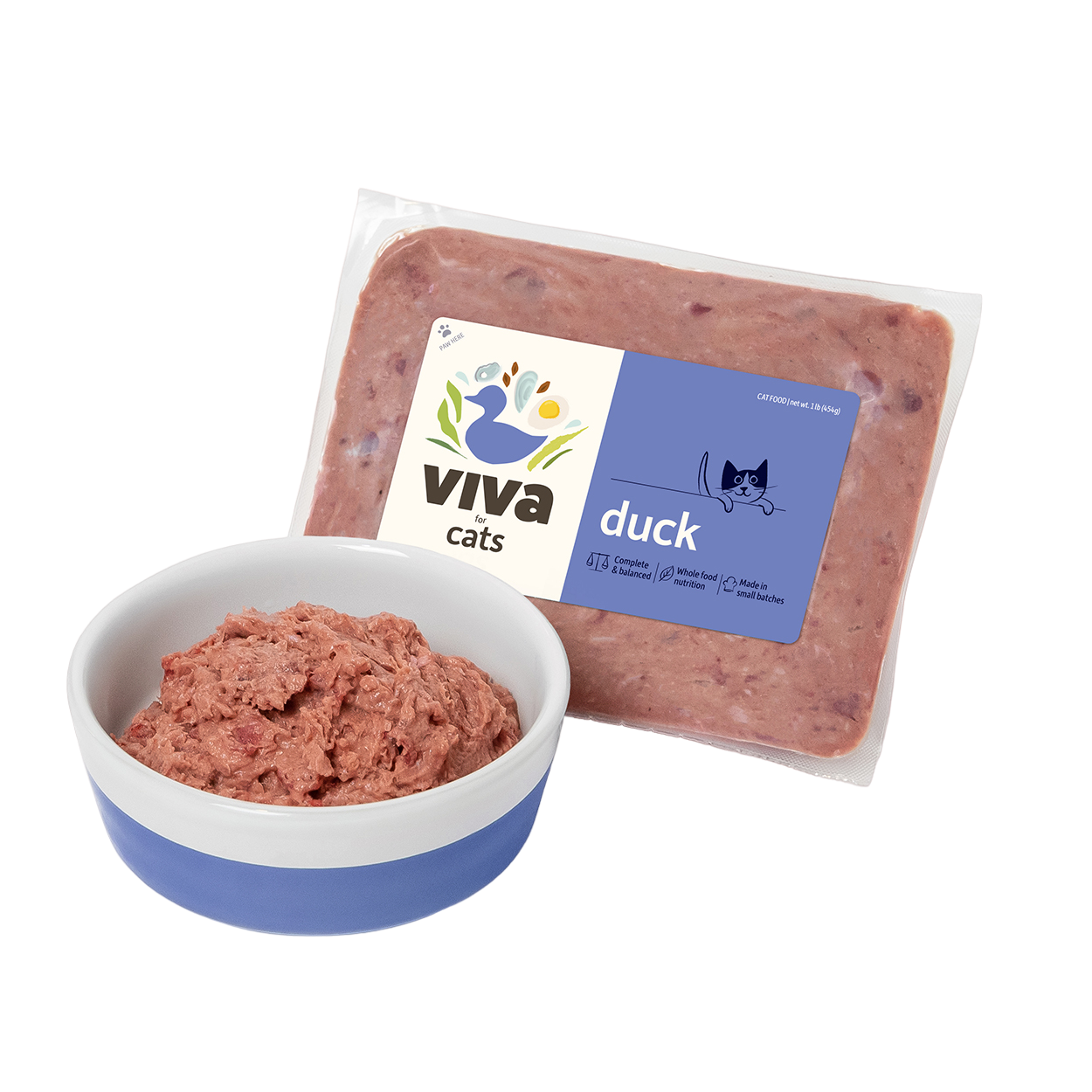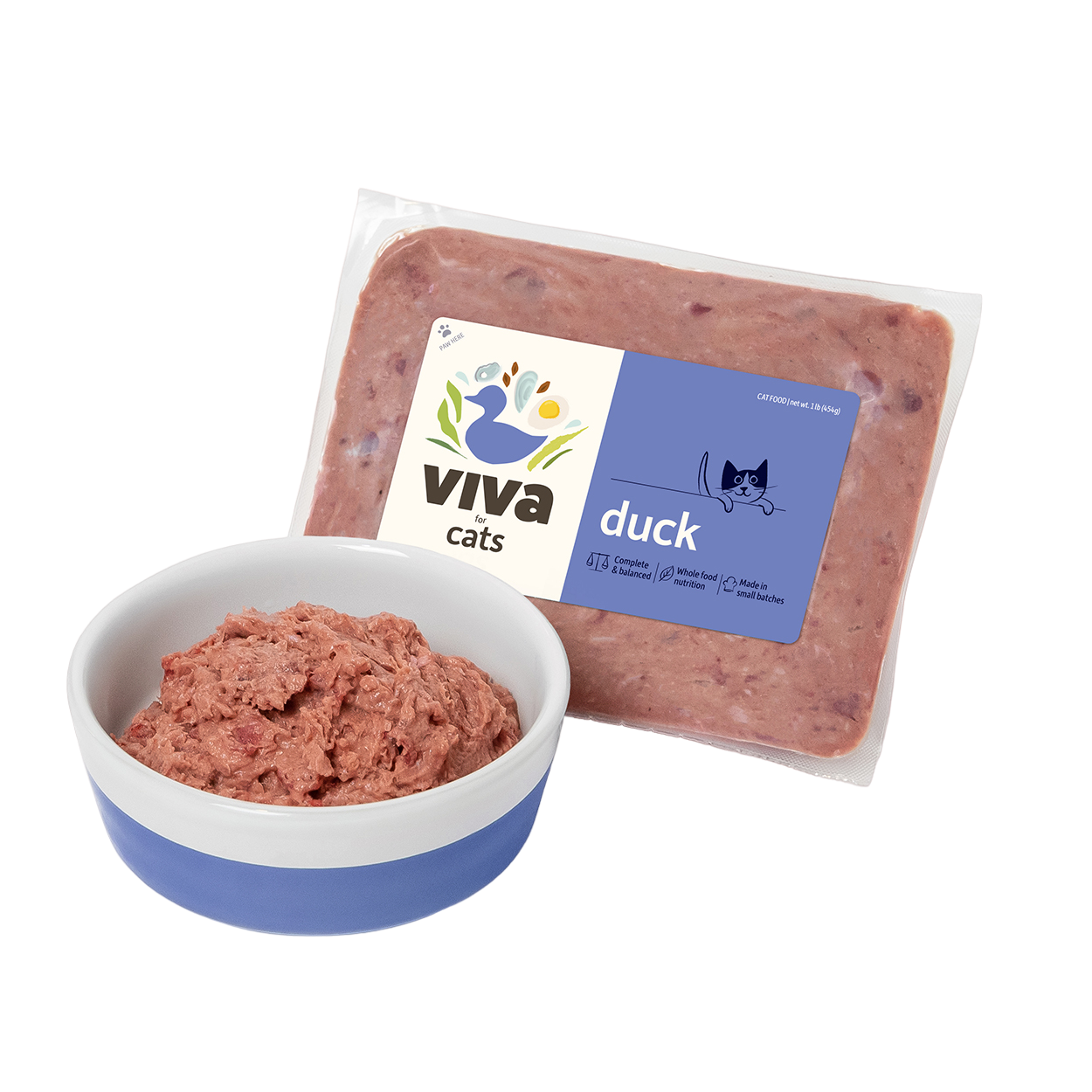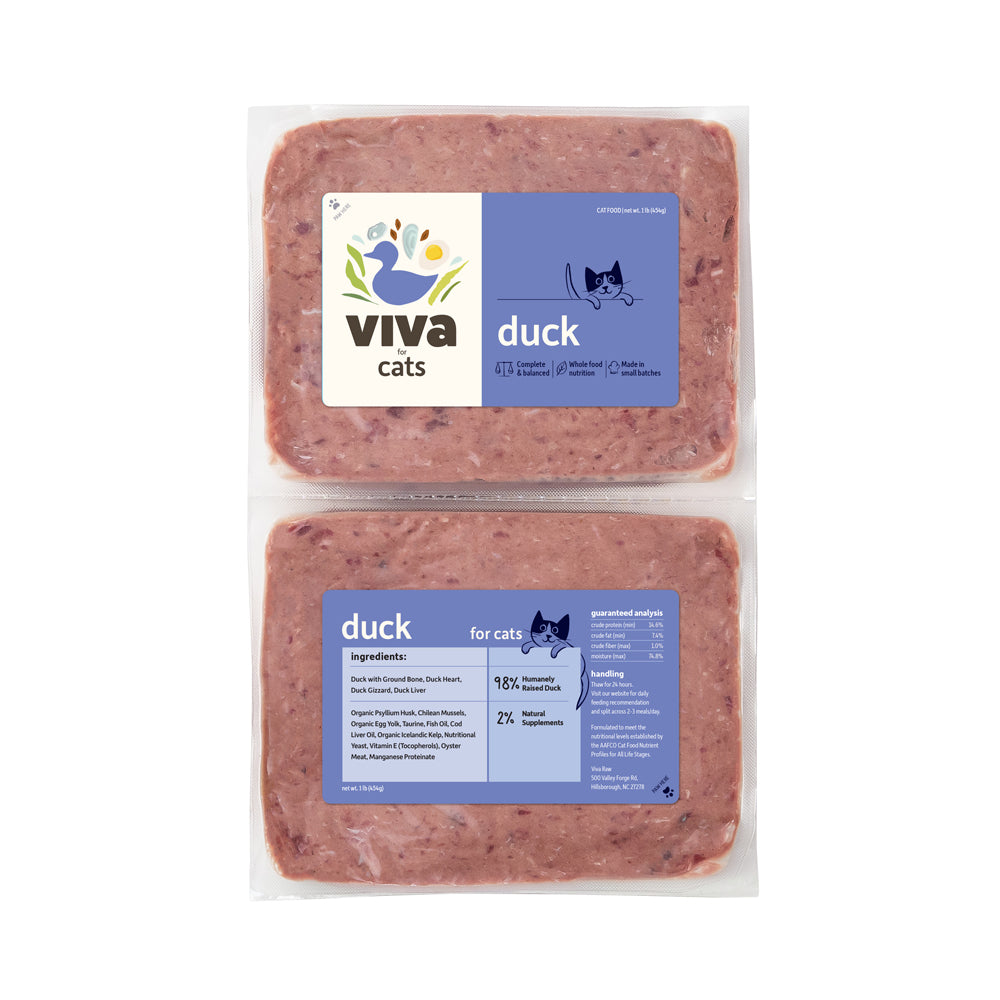 Duck for Cats
$9.00 / lb
Rabbit for Cats
$10.50 / lb
meet our satisfied paw-rents
Bengal approved!
So far he loves the choices I picked! I have offered the ground chicken, and the ground Turkey so far. Great job Viva! We have tried a number of raw food brands, and this is a win!
The kitties love Viva Raw!
My kitties love the turkey and, especially, the rabbit. It arrives perfectly frozen and nicely packaged. We've all been very happy with Viva Raw! Here they are waiting for their breakfast of Viva Raw rabbit.
Awesome!
It was mailed out and showed up fast and completely frozen solid. My cats are enjoying this. I'm happy to find this company. Until now, I've avoided ordering raw online because cost of raw plus high shipping cost. I found a raw store in my city however they don't have enough options for cats.
frequently asked questions
FAQ