made with 💜 in USDA kitchens
💯 natural whole food supplements
90% Rabbit
humanely raised & harvested
no antibiotics or hormones, ever
100% vegetarian diet
8% Organic Fruits & Veggies
100% non-GMO
free of synthetic pesticides & fertilizers
no peas, potatoes, or starchy fillers
2% Natural Supplements
100% whole foods for maximum bioavailability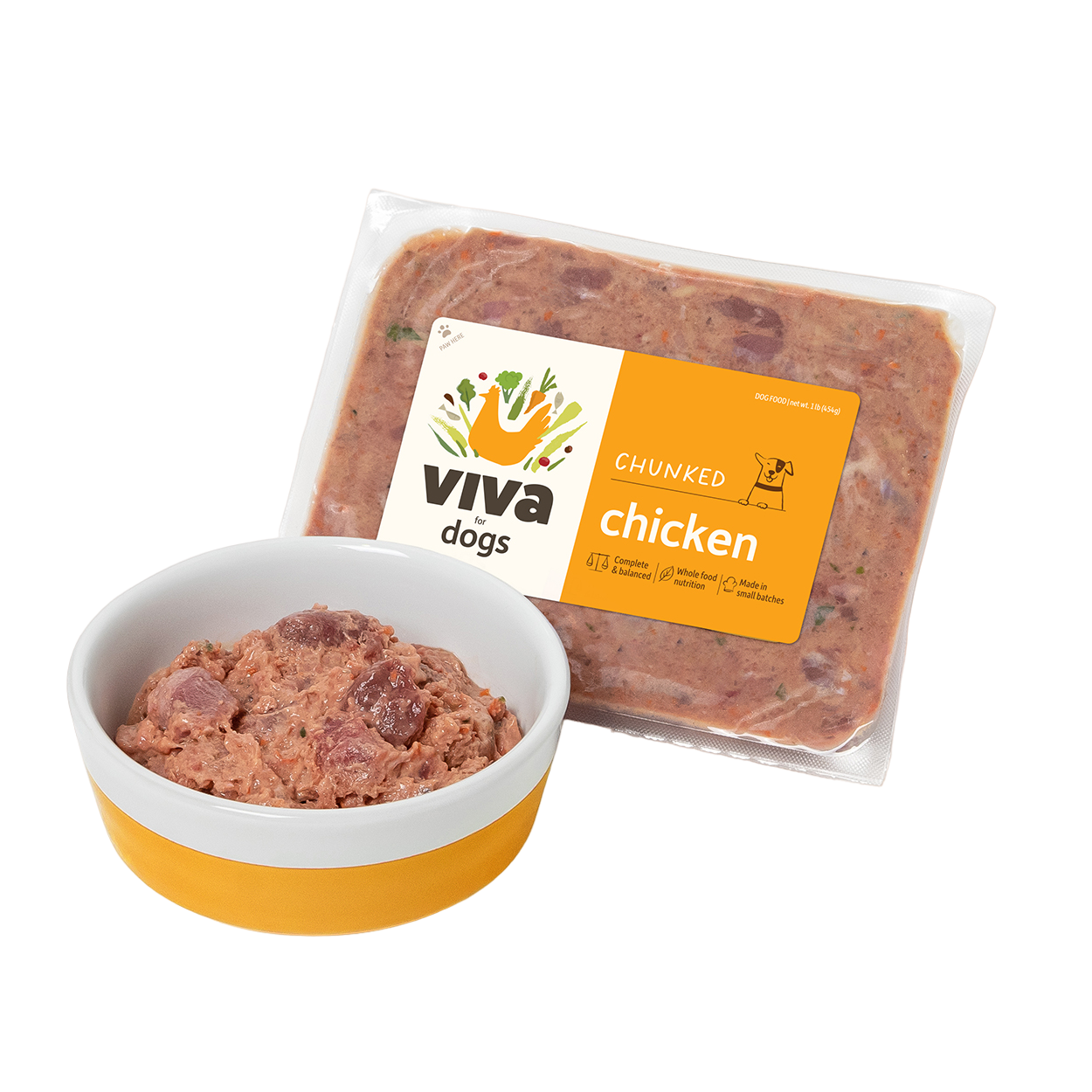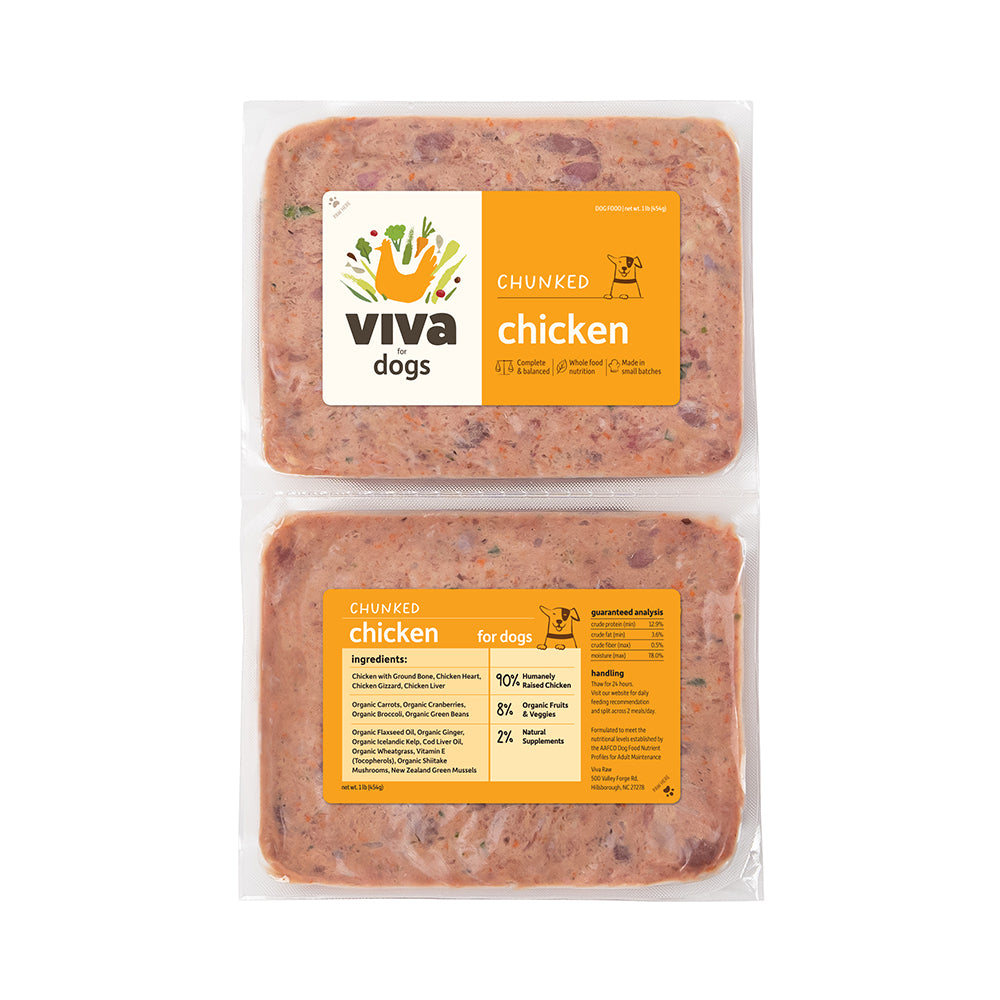 Chicken for Dogs
$6.00 / lb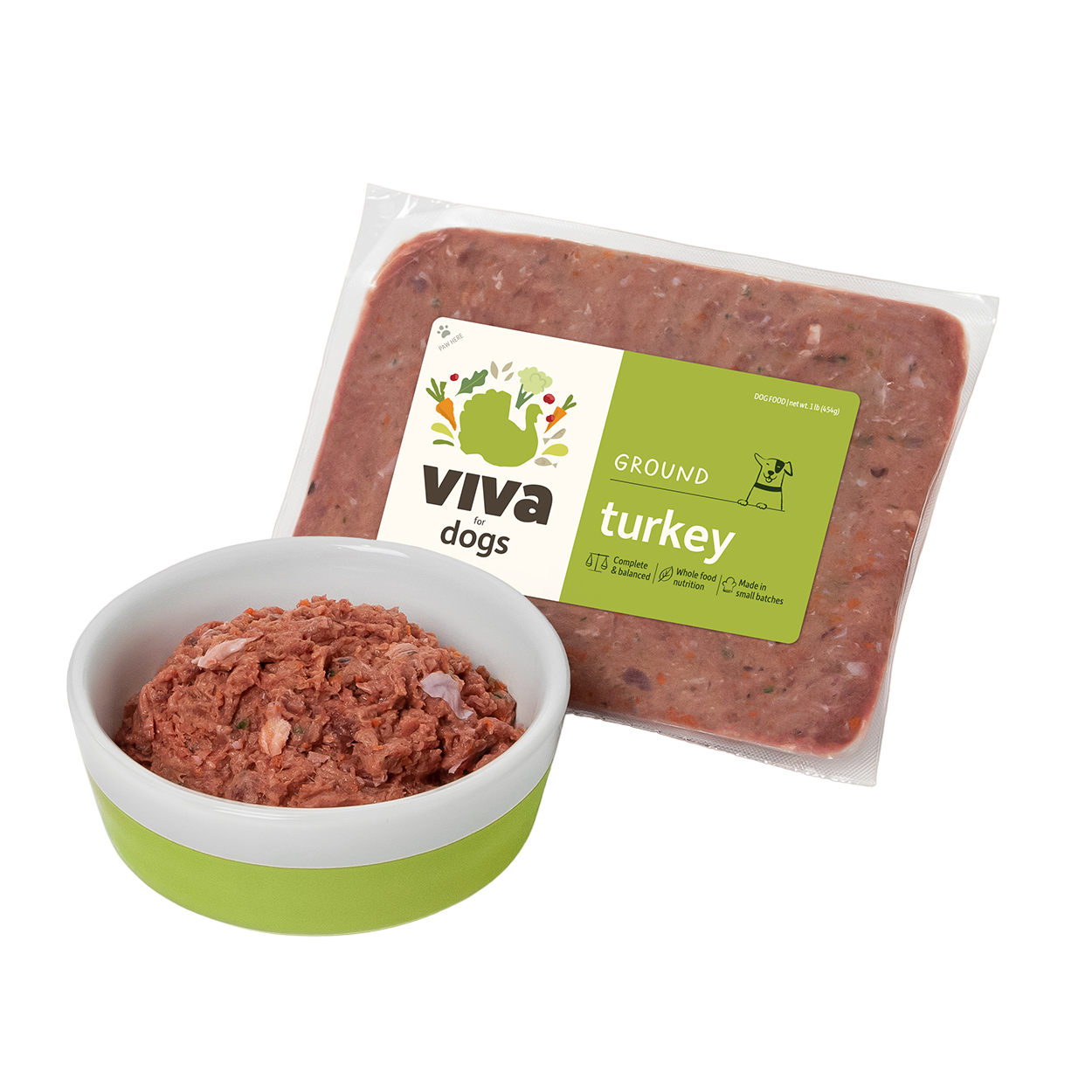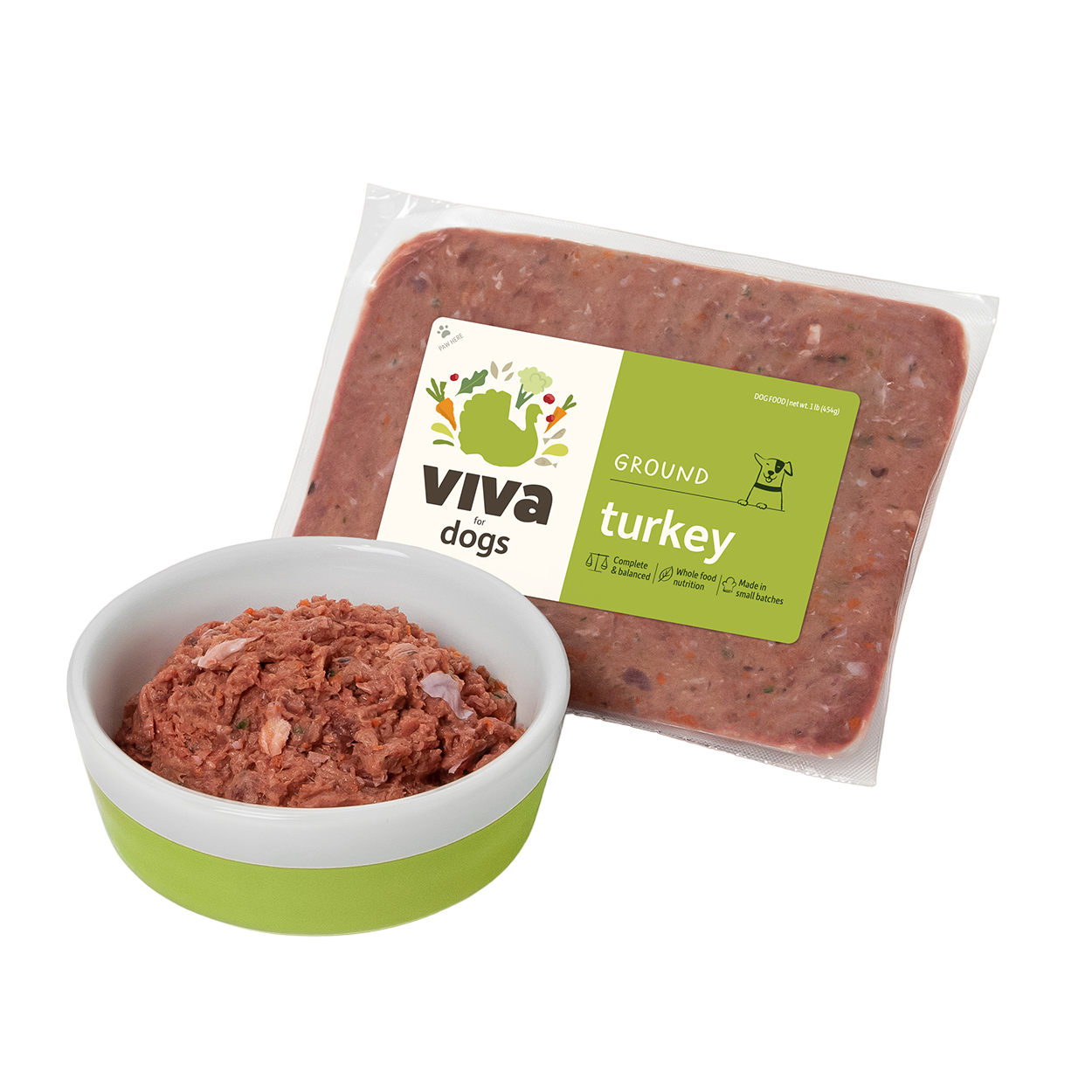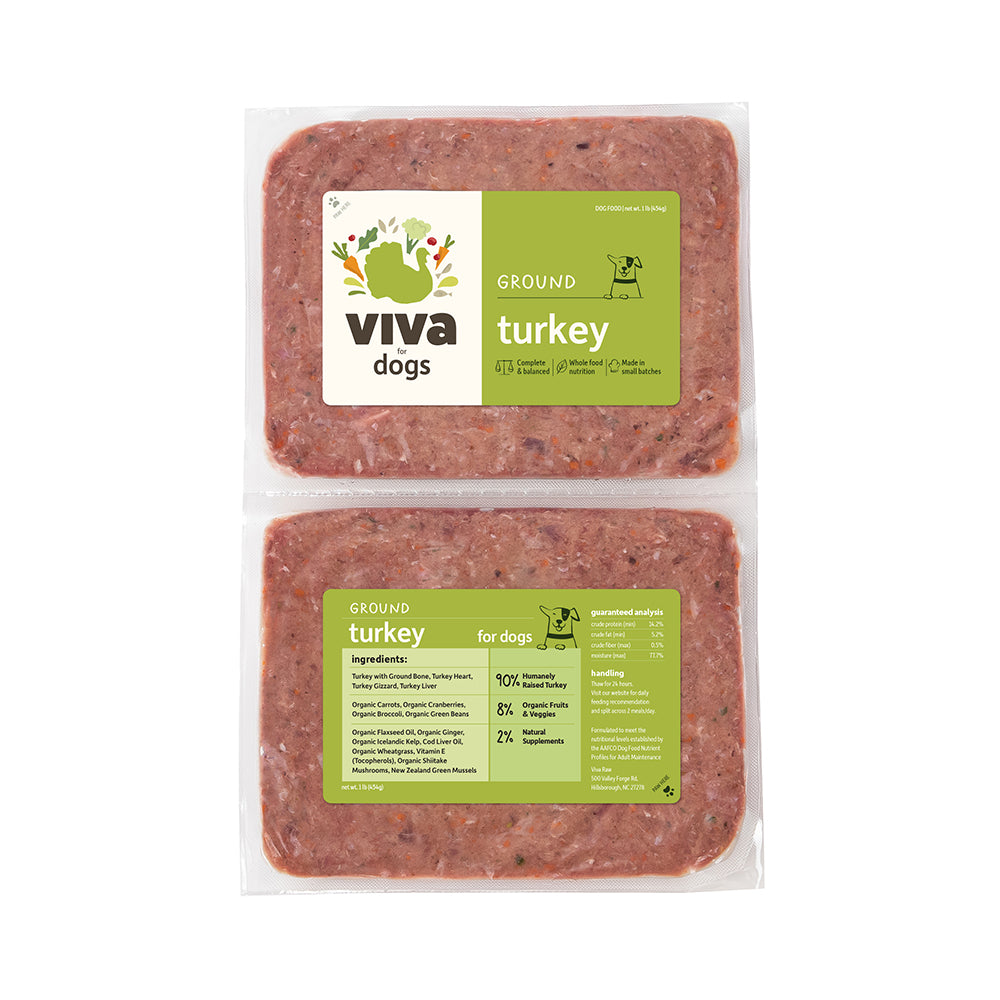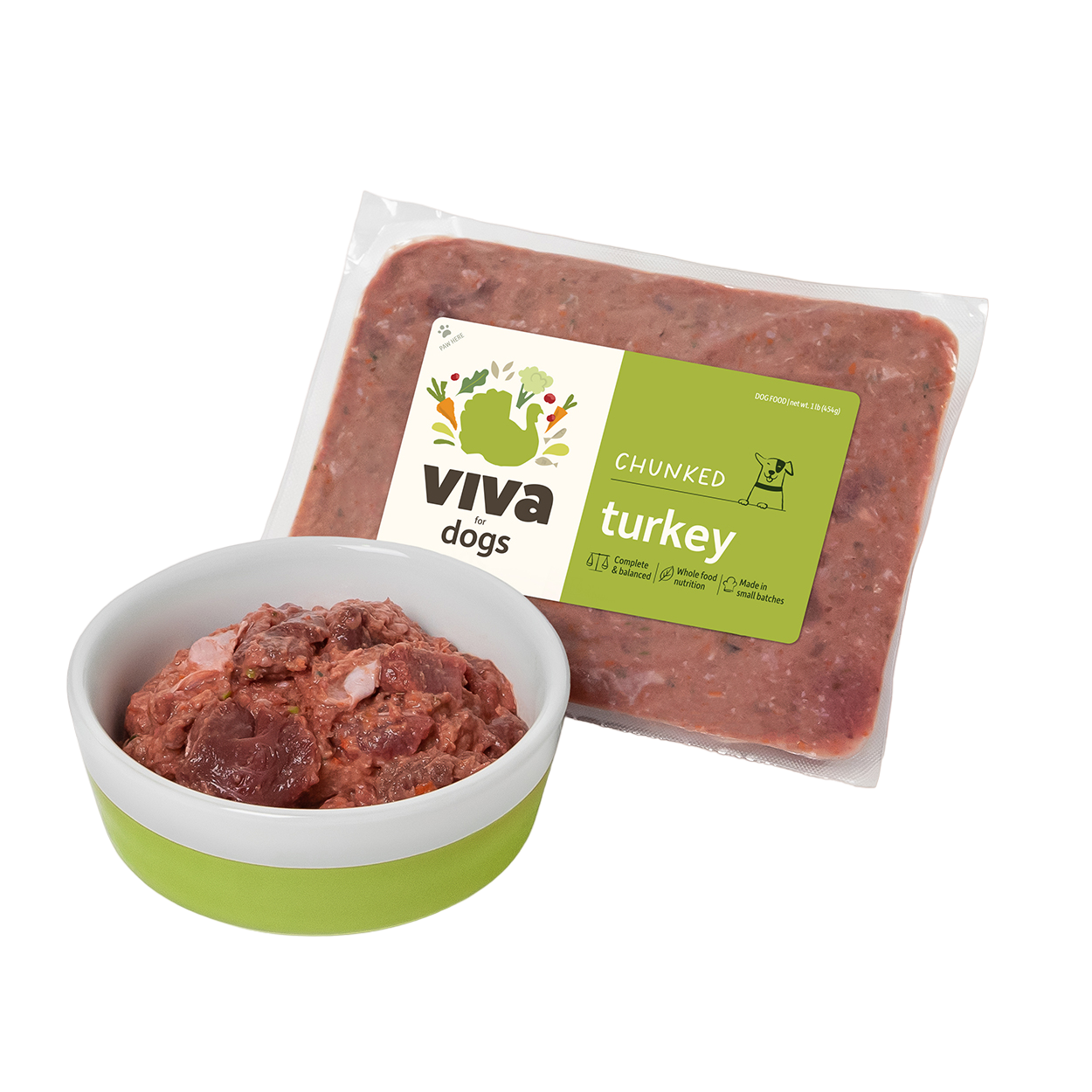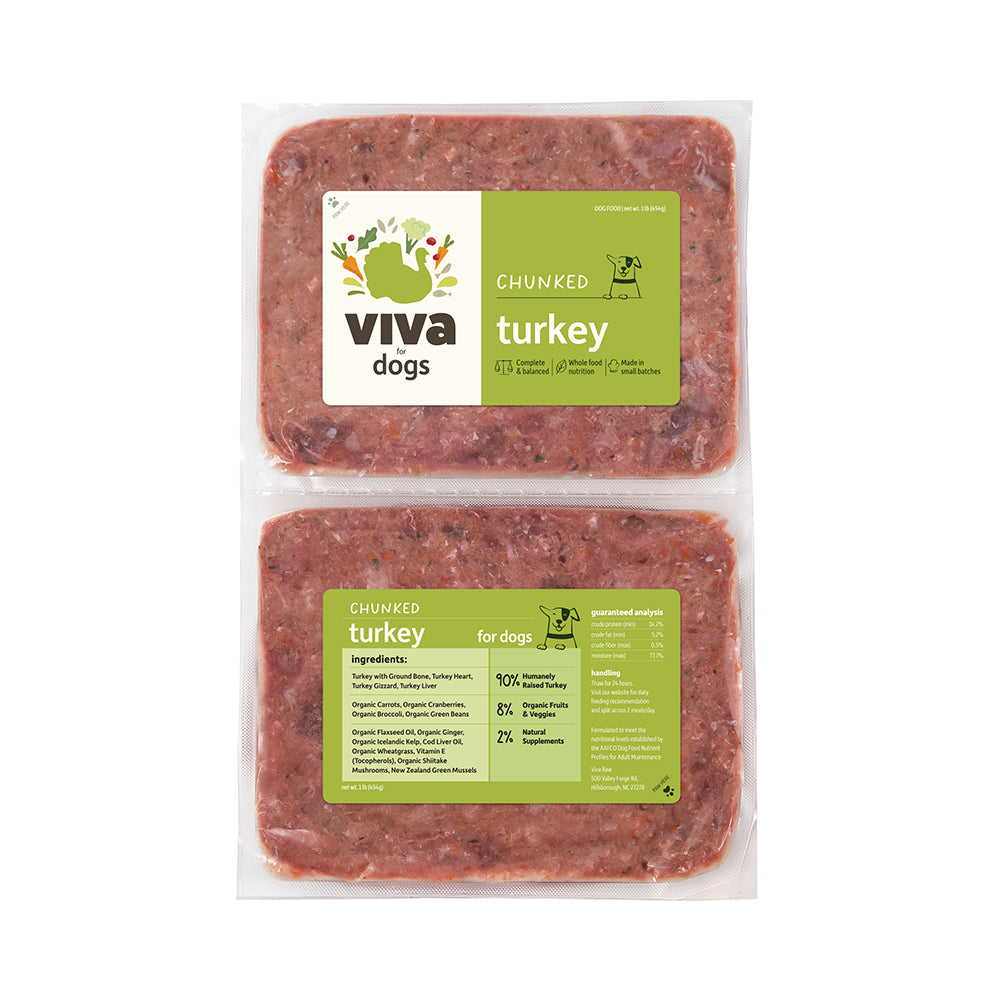 Turkey for Dogs
$6.50 / lb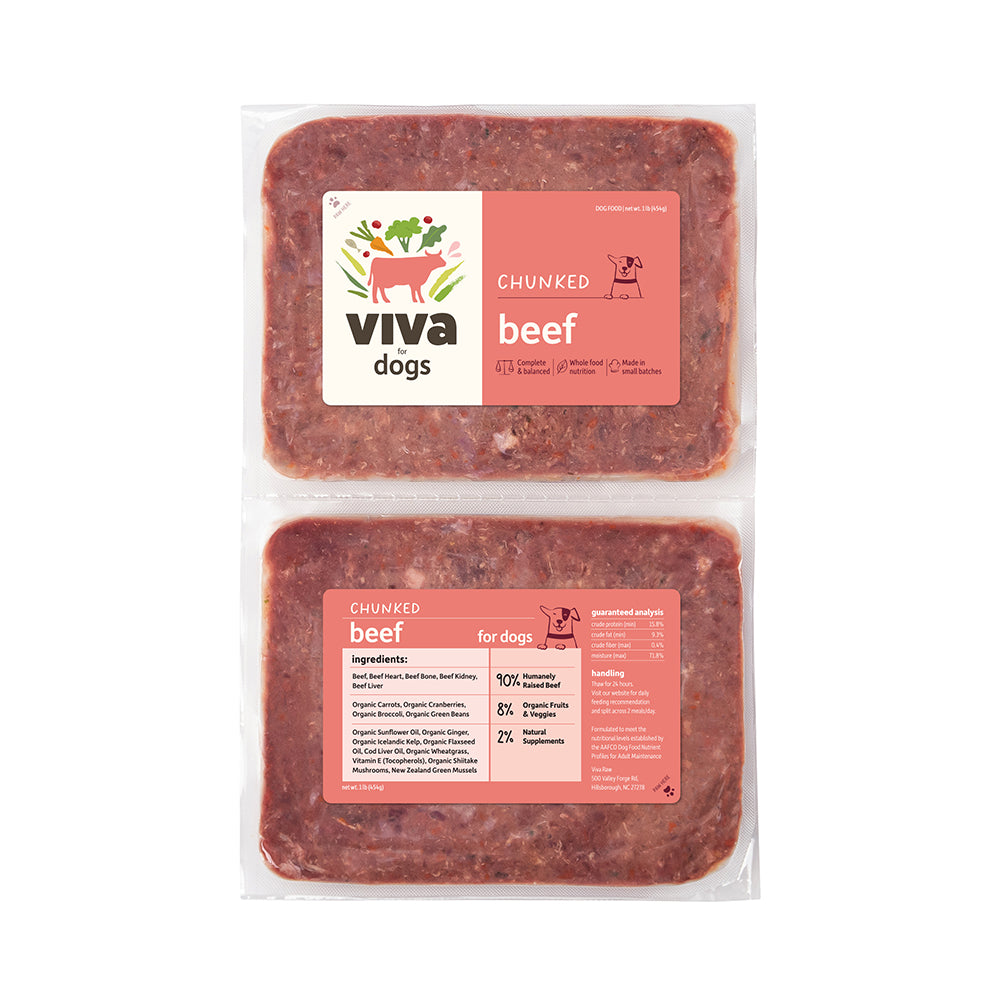 Beef for Dogs
$7.25 / lb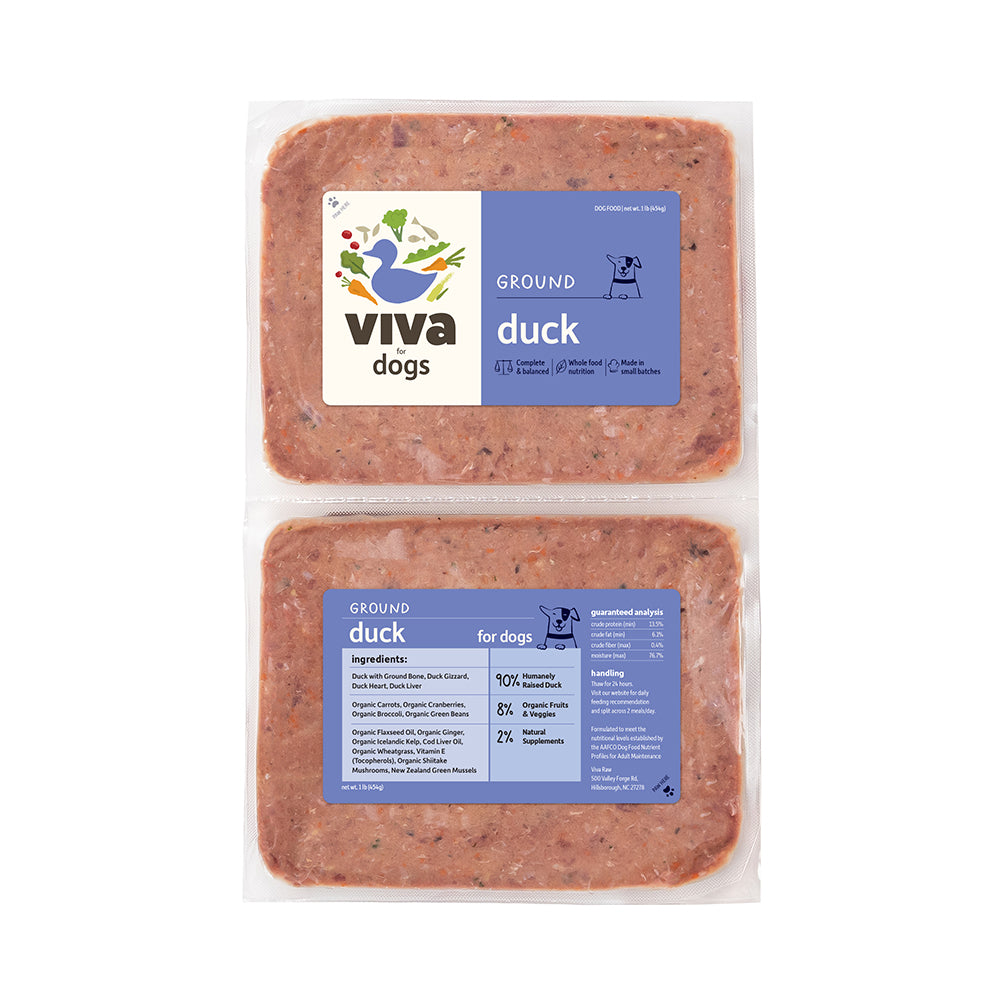 Duck for Dogs
$8.25 / lb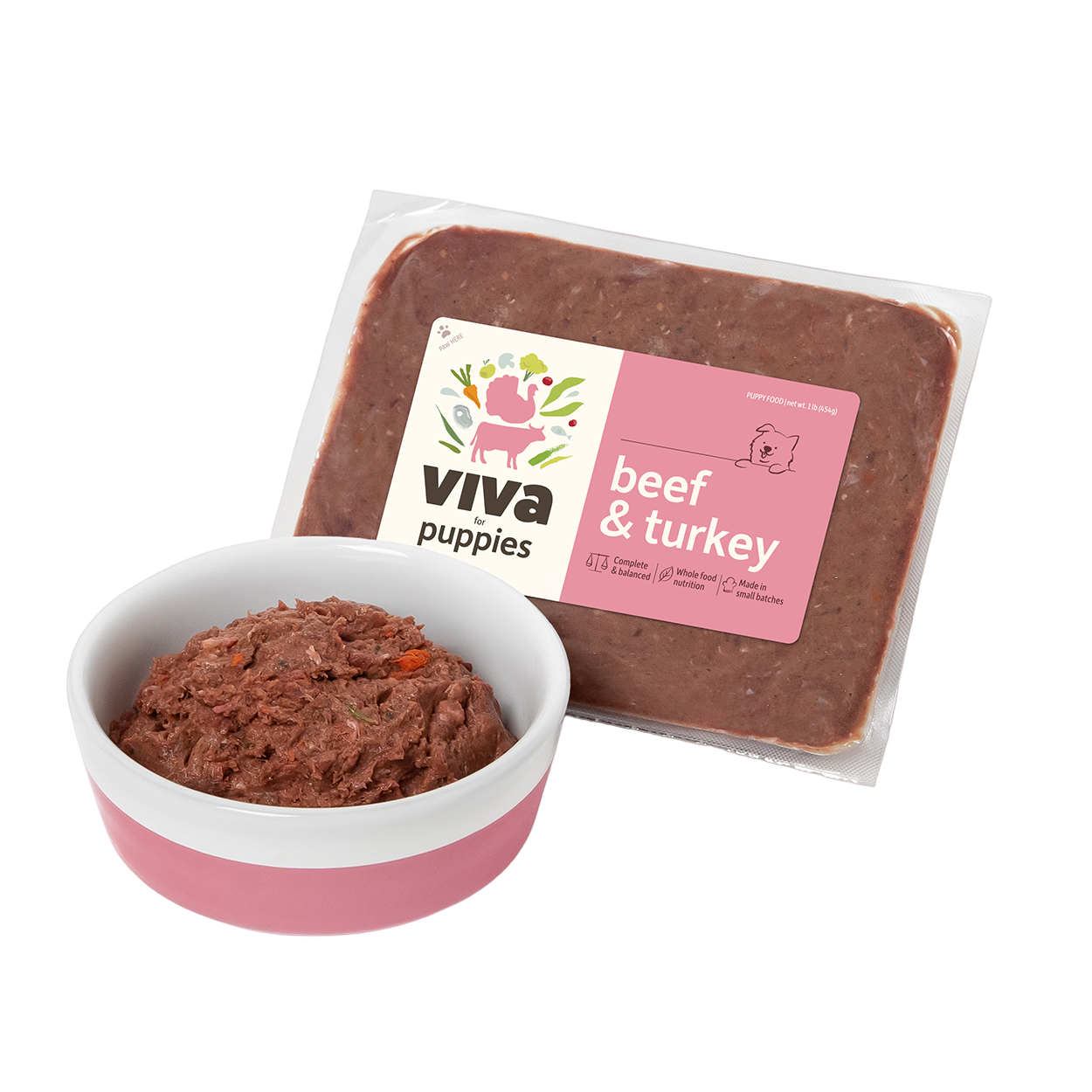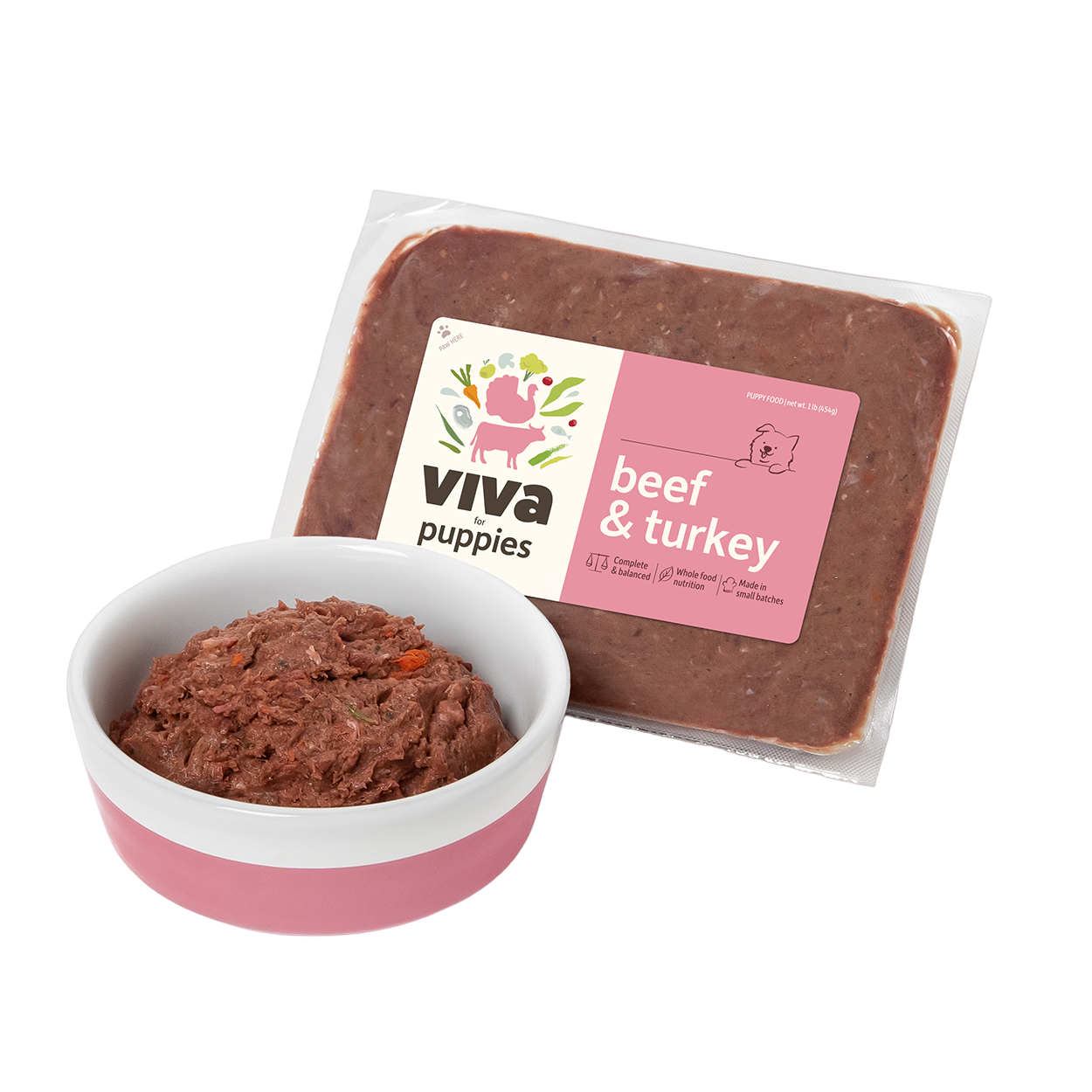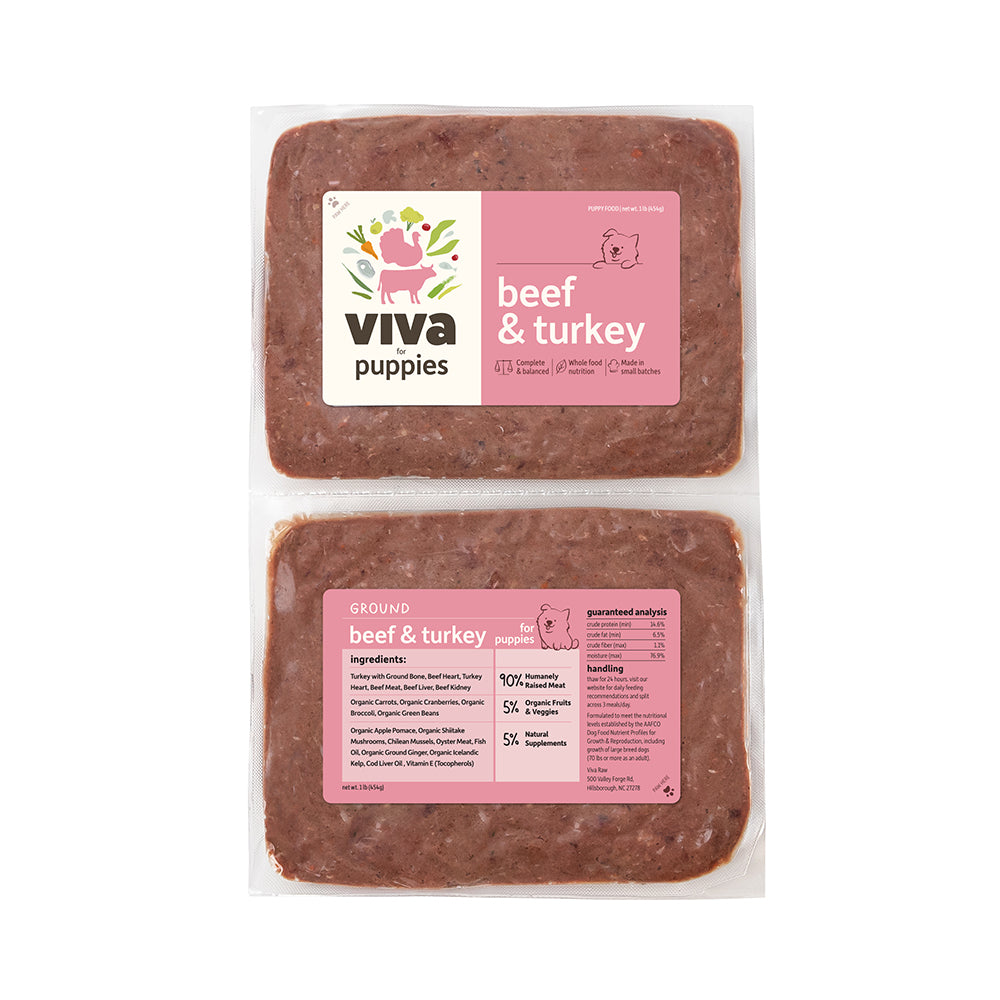 $7.50 / lb
meet our satisfied paw-rents
The best pre-made raw food!
My Aussie, Katsu, loves Viva Raw! We love the great ingredients and the fact that this company is very transparent on their sourcing. 10/10 recommend.
Year In Review
We adopted Hunter back in April of 2021. We had our first Viva Raw order in May of 2021. It has now been an entire year of feeding Hunter Viva Raw. His coat is shinier and softer than ever. He is more energetic than any dog we've ever met and we've switched a number of paw parents into this raw lifestyle and brand because we believe in them. Viva Raw's Customer Service is top notch and the owners themselves are very transparent and engaging with the community.
Dental health
My 10 year old Pomeranian has been brought back to life through this diet change! I've been feeding Viva for just over a month now and changes in all four of my dogs are spectacular!

What is most fascinating is my Pomeranian's teeth. Her gums were always red and irritated and her breath smelled like death. In just one week her breath had no scent. The attached pictures were taken one month apart, before raw and after raw.
frequently asked questions
FAQ